Some Russian hacker, unilaterally deciding that PC gamers have the inalienable right to play the 2011 Xbox 360 game The Dishwasher: Vampire Smile (pictured), just up and ported the thing, saying "This is not piracy, this is restoration of justice."
Elden Ring's Top Five Spells, According To FromSoftWare's Stats
According to a translation of the GameDev.ru forums, the hacker, named Barabus, said "the authors are not very nice to publish the game exclusively for the Xbox 360, making it impossible for PC gamers to play in such a great game."
Then, "Given that developers ignore the PC platform, about any loss of profit for them is not out of the question. After all, if they wanted to earn money, then the game would be issued on all available platforms."
G/O Media may get a commission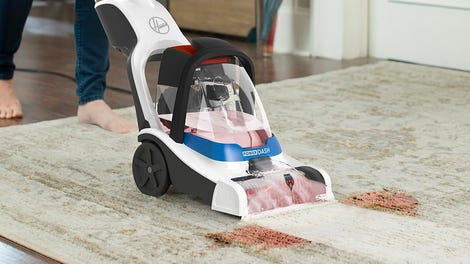 26% Off
Hoover PowerDash Pet Compact Carpet Cleaner
Given that his studio's creation has been cracked and put on another platform for free and lectured on its business practices, Ska Studios founder James Silva has taken the matter in stride. "I'm not mad about the crack itself, in fact, I'm actually pretty impressed," he told IndieStatik. "But I'm bewildered by the cracker's attempt to justify the morality of it."
Silva said he'd have been happy to explain why The Dishwasher has no PC version if the hacker had emailed him.
To Eurogamer, another Ska Studios employee, artist Michelle Juett, was less tolerant. "I'm kind of livid myself," she said. "I just see him as the over-entitled gamer saying 'I deserve this because I want it!' ... [T]rying to justify it morally really irks me."
The Dishwasher: Vampire Smile Unofficially Ported To PC; Hacker Says It's Not Stealing [IndieStatik]
The Dishwasher: Vampire Smile unofficially ported to PC, but the original dev doesn't mind... much [Eurogamer]
To contact the author of this post, write to owen@kotaku.com or find him on Twitter @owengood.