I've been getting slightly, every so slightly, addicted to Dungeon Overlord.
It's a kinda fun, kinda interesting Facebook game that has enormous potential, which I worry won't be realized.
Nathan Drake is a klutz. That's why we care what happens to him. Back when Naughty Dog was first developing Uncharted they knew they wanted a character-driven game. More »
---
G/O Media may get a commission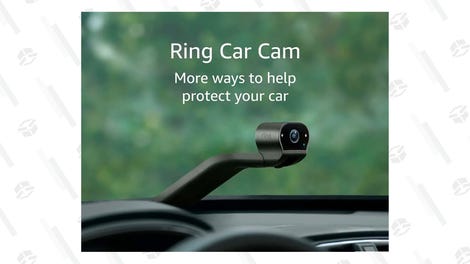 In Josh Bear's happy dream, Shigeru Miyamoto, creator of Donkey Kong and Super Mario, was sitting on a toilet. "I don't dream of hot girls," Bear told me as he recalled the dream last week at Game Developer's Conference, "I dream of Miyamoto taking a dump." In the dream, as Bear tells it, Miyamoto... More »
---
Commenter Crusader1025 ponders why some of the best games are created by development teams that barely qualify as teams in today's Speak-Up on Kotaku. Half Life was made by 2 people. More »
---
Nathan Drake is surrounded by flame, it pops and sputters, licking out of the television toward me. Uncharted 3: Drake's Deception should be the winning argument for gaming in 3D. More »
---
Just because she's a female shopping by herself in at a major video game retailer doesn't mean she's shopping for her boyfriend. This is the 21st century. More »
---
In a slightly different reality Japan is a vassal state to the Greater Republic of Korea, much of the United States has become the New Korean Federation of Occupied America and I'm the shadowy figurehead of a seditious and violent anti-Korean movement. This isn't the fiction of the Homefront video... More »
---
Can exergaming really take the place of going for a brisk walk or doing a few laps in the pool? A study out of Brigham Young University finds that certain video games do count as legitimate exercise for kids More »
---
The Darkness II is a grisly video game. The bad guys nail the lead character's hands to a board. The good guy spikes people in the head with parking meters. More »
---
There's this guy who says that Blizzard's next massively multiplayer game is "a total ball to play." He says the game, code-named Titan, is "the type of game that will have a very long life, much like World of Warcraft has." This guy is biased. More »
---
It may be hard to take Shadows of the Damned's journey into the depths of Hell too seriously, when you have a disembodied ex-demon skull named Johnson-who can transform into a weapon dubbed the Boner-as your sidekick. More »
---
Watching a celebrity dissolve before your very eyes is entertaining, but Charlie Sheen's reign as everybody's favorite frothing-at-the-mouth WINNER can only last so long. More »
---
We like tips!
Got tips for our editors? Want to show the world your latest creation? Ready to anonymously share an unannounced game? Email us at tips@kotaku.com.
Lost in our new layout?
Click here for the Speak Up or Tips forums. Want a more "blog-like" look? Click the button up top next to "Top Stories."
Get more Kotaku!
Want even more Kotaku? Want to know which of your friends read us? "Like" us on Facebook and follow us on Twitter.