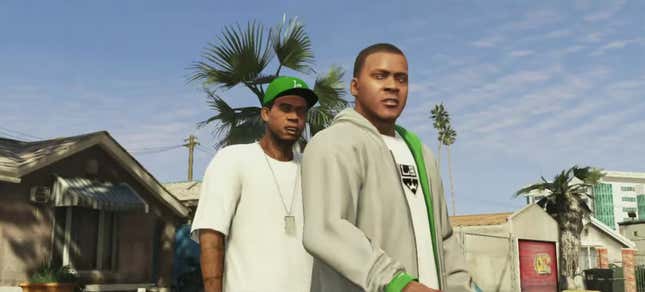 The Sony presentation today began with a brief GTA V trailer. At this rate, GTA V could become the new Skyrim in terms of anticlimactic port announcements, so that's something to look forward to.
The trailer's YouTube description includes some information about Grand Theft Auto V's PS5 port, including a "second half of 2021" release date. This new version will include "visual upgrades and performance enhancements to take full advantage of the console's powerful new hardware, making the game more beautiful and more responsive than ever." Grand Theft Auto Online will also be part of the package, and it will include "content exclusive to the latest generation hardware."
Tears Of The Kingdom's Newspaper Questline And The State Of Hyrulean Journalism
The rest of the language used in Rockstar's announcement makes it sound like this enhanced edition will be coming to multiple next-gen consoles—not just PS5—but the company would not confirm it to Kotaku.
Still no word on Grand Theft Auto VI, but I'm receiving word that it's "an impossibly gargantuan video game" that will "take enormous amounts of time and effort to make" and you "probably shouldn't trust random people on Twitter and YouTube who claim to be 'leakers,'" because they're "full of shit 99 percent of the time" and are basically the "modern equivalent of that kid on the playground who said he had an uncle who worked at Nintendo." My source for this information is me, by the way.
Recommended Stories