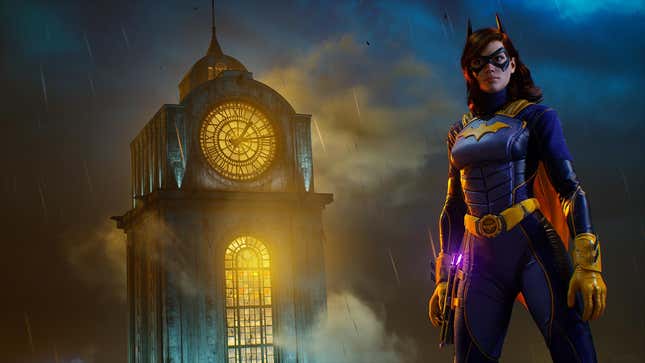 Warner Bros. Montreal announced that Gotham Knights has been delayed until 2022.
The Week In Games: Gold Rings And Ragnarök
The game was announced in August of last year during a DC digital showcase event and was originally planned to come out sometime in 2021. Gotham Knights can be played alone or with a friend via co-op.
It's being developed by Warner Bros. Montreal. The studio's last game was Batman: Arkham Origins, which was a prequel to Rocksteady's critically acclaimed Arkham trilogy of games. While Gotham Knights appears to share some gameplay similarities with those titles, Warner Bros. has confirmed it takes place in a new universe and is not a sequel to the Arkham games.

Meanwhile, Rocksteady is off making Suicide Squad: Kill the Justice League, another co-op action game set in the DC universe. It's coming out in 2022 as well.
Gotham Knights is now due next year, barring another delay, for PS4, PS5, Xbox One, Xbox Series X/S and PC.
.
Related Stories