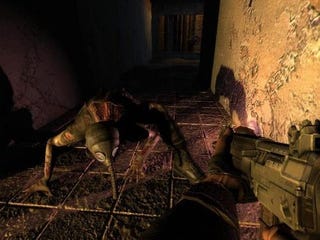 From now until November 2, you can score S.T.A.L.K.E.R. Shadow of Chernobyl for only five bucks on Steam. That'll give you something to do on Sunday while you nurse your Halloween hangover.
Shadow of Chernobyl has been out for a while, but now might be the time to check it out what with 4A Games' Metro 2033 on the horizon. Metro isn't related directly to the S.T.A.L.K.E.R. series, but some of the 4A people are from the old S.T.A.L.K.E.R. team.
So, is anybody here a nuclear physicist or a history nut? Want to take a crack at explaining why the S.T.A.L.K.E.R. setting is or isn't plausible as a realistic setting?
Stalker: Shadow of Chernobyl at $5 on Steam until Monday [Joystiq]