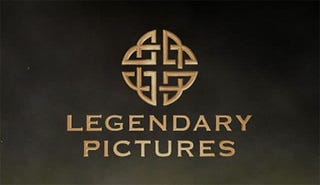 Legendary Pictures, the studio responsible for The Dark Knight, 300 and Watchmen, is getting into the video game production business, with a new internal digital development arm headed by former Electronic Arts exec Kathy Vrabeck.
The production company has plans to development games and other interactive entertainment based on the films it backs, according to Variety. It already has video game movie adaptations based on Epic Games Gears of War and Blizzard Entertainment's Warcraft properties, as well as easily adapted films like Clash of the Titans and Kung Fu in the works.
Legendary was reported to be in talks with Epic Games late last year to acquire the Unreal Engine developer.
With Brash Entertainment having collapsed last year, screwing developers over left and right, itself reported to have fostered a deal for a Clash of the Titans video game, an internally developed game based on that fantasy epic seems likely to fall under Legendary's new digital venture. And with another Batman film a foregone conclusion, we'd expect Legendary to pursue an adaptation of that as well, hopefully with less disastrous results than Pandemic's stab at The Dark Knight.
Legendary launches digital arm [Variety]