Earlier this year Polish developer CD Projekt Red got into a legal scuffle with Namco Bandai over the distribution rights to the Xbox 360 port of The Witcher 2: Assassins of Kings. Now a French court has made it quite clear: THQ is out, and Namco Bandai is in.
Despite having had Namco Bandai handle European publishing of the PC version of the award-winning role-playing sequel, CD Projekt Red decided to go in a different direction for the Xbox 360 version of the game, signing a deal with THQ instead. Flummoxed over that action and some issues involving removing DRM from the PC version without its permission, Namco Bandai took CD Projekt Red to court, and now they've won.
In the U.S. a situation like this would have ended with a substantial financial settlement in Namco Bandai's favor, leaving CD Projekt free to distribute the game as they pleased once money was passed. In Europe, however, it looks like the judge has the power to tell a software developer who their distribution partner is going to be, and in this case it's Namco Bandai.
CD Projekt Red must offer Namco Bandai a similar agreement to that originally given THQ within 15 days of the ruling, with a fine of 15 thousand euros for each day they fail to comply beyond that.
G/O Media may get a commission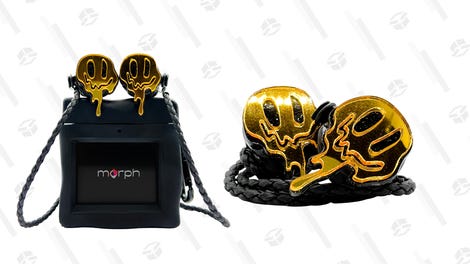 morph audio
Morph Earphones
Luckily for hopeful Xbox witchers CD Projekt plans on getting the agreement in place as soon as possible so it can shift focus to polishing up the game, due out early next year. THQ, while likely saddened by this turn of events, had yet to take any action towards publishing The Witcher 2, so their losses based on the dropped contract should be light, if any.
What fun that must be, being forced to work with the company you tried to break an agreement with. I bet the feeling of trust there is incredible.
The French court ruled on a dispute CD Projekt Red with Namco Bandai [Parkiet.com - Translated from Polish - Thanks, Vojtas!]