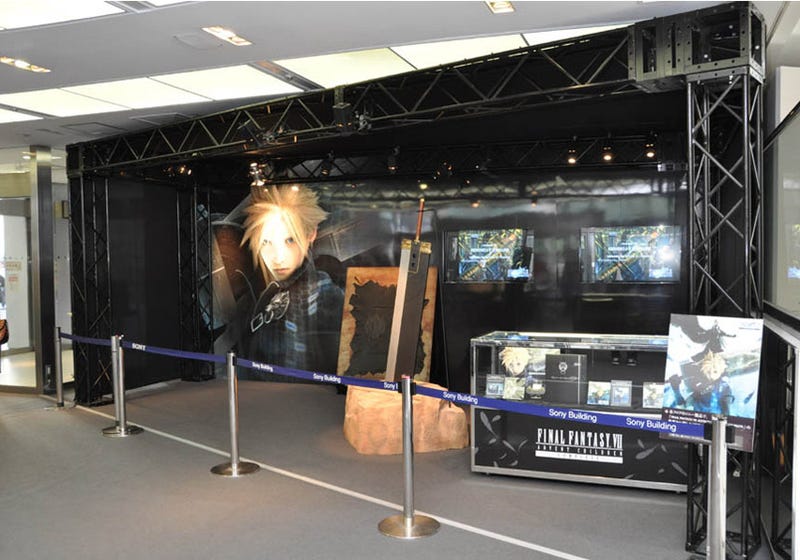 Over the weekend, Square Enix held private screenings of Final Fantasy VII: Advent Children Complete at the Ginza Sony Building in Tokyo.
Square Enix offered this chance to 800 silver members of its online site Square Enix Members who have reserved the Blu-ray movie or the movie's special PS3 bundle at the Square Enix e-store. The screenings were on April 11 and 12 with four screenings on both days.
A new Final Fantasy XIII trailer was shown as well — it's expected this will appear on the retail copy.
The day before the screenings, folks like Final Fantasy VII director/writer Yoshinori Kitase and FFVII Tetsuya Nomura were on hand at the Ginza Sony Building. The building itself was Final Fantasy VII-themed as well. Check out that enormous Cloud Strife Buster Sword!
スクエニ、「FF VII ADVENT CHILDREN COMPLETE」プレミア試写会を開催原点となる「FINAL FANTASY VII」をPlayStation Storeのゲームアーカイブスにて配信開始! [Game Watch]