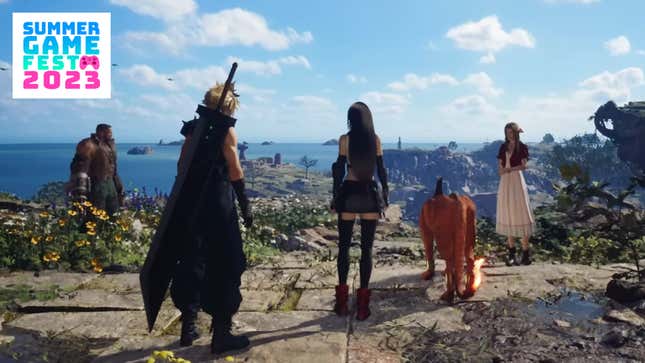 Final Fantasy VII Rebirth exists, it's coming in early 2024, and the newest trailer gave fans a ton to digest, speculate about, and get pumped for as they wait until next year. Here's every reason why the surprise Summer Game Fest kick-off showcase closer has players buzzing so much.

Spoiler warning: There's no way to break down this trailer without lightly touching on the biggest revelations in the first part of the Final Fantasy VII Remake trilogy, so if you haven't finished that game and want to do so without knowledge of how it ends, turn back now.

Oh, you're still here? Well, if you're ready to get into the thick of all the juicy Final Fantasy VII Rebirth story details, read on.