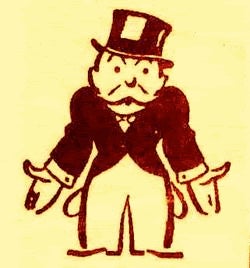 Game Crazy went belly-up earlier this year, removing one more retail alternative to GameStop from American shopping centers and malls. The sell-off of its remaining stock is on hold while two liquidators battle over who's bidding the most for it.
Movie Gallery, the parent company of Game Crazy, wants a bankruptcy court to go ahead and approve a $3.025 million sale to COKeM. Gamers Factory Inc., an online game reseller, says it will pay $50,000 more for the inventory and wants a judge to block the sale. Some 600,000 new and used games, plus accessories, are caught in the balance.
On top of that, the reseller Gametronics Inc. (d/b/a LA Closeout) put in another motion saying it'd pay at least $3.05 million for the inventory. Gametronics and Gamers Factory's motions come more than three weeks after a judge approved a $74.2 million asset sale agreement that paved the way for going-out-of-business sales across the country. Movie Gallery's creditors opposed that decision.
Some liquidation of Game Crazy stores had been underway before all this proceeded, but even the company handling that sell-off had filed its own objections to the asset sale agreement.
When Game Crazy went bust this spring, the company listed assets between $10 million and $50 million, and liabilities approaching $1 billion. There are very specific and complex obligations and agreements in play here that I don't pretend to understand, but to the layperson, bitching about incremental bids of $50,000 doesn't seem to do much to change the overall picture: Game Crazy's gone, and anyone doing business with it probably lost money.

Video Game Co. Aims To Block $3M Movie Gallery Asset Sale [Forbes via Game Politics]