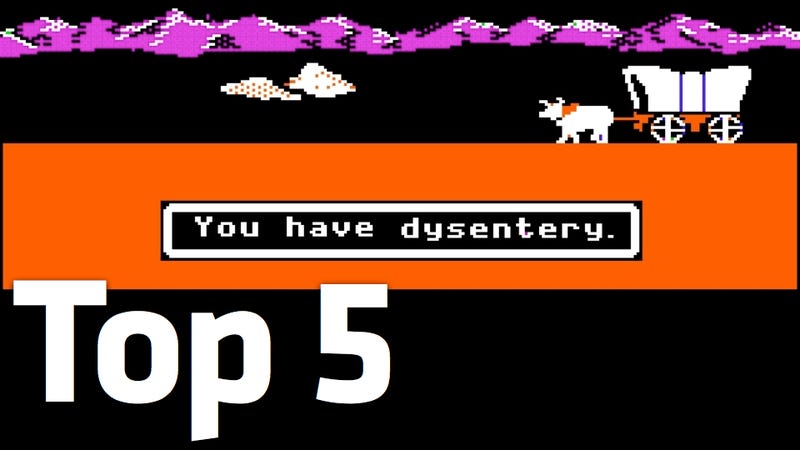 Each week throws off several new video game lists ranging from the humorous to the trivial. What's better? A list of those. Here's a roundup of the rundowns out there.
•Top 10 Darkest Educational Video Games of All Time [Spike] Edutainment is not all Muppets and happy shit. It can be a very dark place. Writing for Spike, Danny Gallagher goes deep down in places you don't talk about at parties.
•Ten Things Peter Molyneux Will Say About Fable 4 [Button Combo] The only thing more hilarious than Molyneux's propensity for hyperbole is his propensity to disown it upon release, making this list by ButtonCombo a must-read and one of the best of the year. I'm especially looking forward to real-time full-time employment.
•The Top 10 Football Players in Video Game History [Joystick Division] In all my travels, I've encountered only two athletes who are literally (and I literally mean literally) undisputed as the greatest ever in their class: David Thompson, the greatest ACC basketball player ever. And Tecmo Bowl Bo Jackson, the greatest video game football player ever.
•The Very Best of the Guile Theme [Ranker] Like the Benny Hill theme and "Spanish Flea," Guile's theme goes with everything.
•13 Zelda Fans Show Off Their Tattoos [Walyou] That shoulder-to-shoulder church-window Zelda tat looks half as painful as someone grinding stained glass into your back.