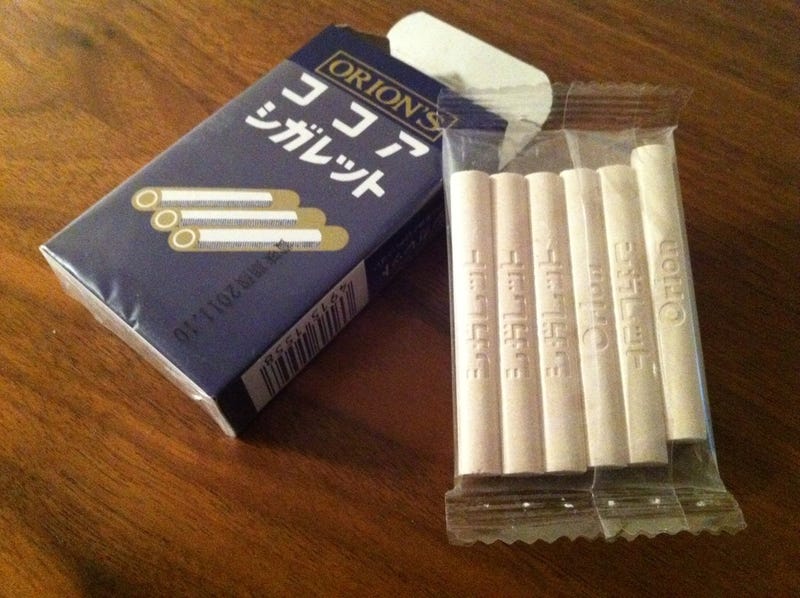 To: Crecente
From: Bashcraft
RE: Why Is Video Game Sleep So Boring?
Welcome back, Crecente! Hope you had a nice time off.
Picked these candy cigarettes up at the supermarket today. I bought candy cigarettes as a kid. They were colored chewing gum and wrapped in paper. If you "puffed" on them powdered sugar (or something!) would waft out.
These cocoa cigarettes taste pretty bad, less like cocoa and more like cigarettes. Wet cigarettes.
What you missed last night
NSFW: Can Trashtalking Rattle A Real Soldier?
Her Art Is A Symphony Of Evil
Review: Auditorium HD Goes Chasing Waterfalls
Super Meat Boy Responds To PETA Tofu Roast
Hell Yeah, This Lady Would Love To Be In The World Of Warcraft Movie