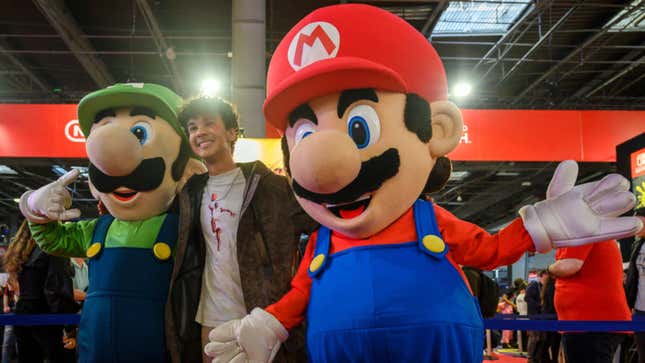 Now that this year's E3 is dead, what fills the summer void is up in the air. You've got the usual contenders, such as Geoff Keighley's Summer Games Fest and Xbox's joint Starfield presentation with Bethesda, but nothing matches E3's scale. While PlayStation has yet to formally announce anything, Nintendo is reentering the field with an in-person event.
Hollow Knight: Silksong's New Gameplay Trailer Is Living Rent-Free In Our Brains
The Electronic Entertainment Expo, commonly shortened to E3, is an annual convention in Los Angeles. Concerned with all things gaming, E3 is the industry's hype event, a week-long showcase full of new game trailers and the occasional stealth release or two to get you stoked about the hottest up-and-coming releases. First held in May 1995, E3 happened in-person sometime between May and July every year since until 2020. The event has been altered, postponed, or outright canceled the last few years, initially due to the pandemic, with the last one being entirely virtual in 2021. 2022's was canceled, while this year's showcase, which was planned to be in-person, was swiftly killed off.
Read More: Wasn't Canceled, It Was Killed
Nintendo announced on Twitter that its in-person event, which is open to "fans of all ages," will take place in the rainy city of Seattle this September. Specific details of what will be shown have not been disclosed just yet. However, according to the company's website, there will be live stage performances, a large-scale themed area, photo opportunities with "some of your favorite Nintendo characters," and tournaments with some goated competitors.
"Announcing #NintendoLive 2023, an in-person event for fans of all ages that will take place in Seattle this September," Nintendo tweeted. "Experience Switch gameplay, live stage performances, tournaments, photo ops, and more."

In a press release delivering the news, Nintendo of America president Doug Bowser said the company wanted to expand the scope of its "unique games," which is exactly what the company hopes Nintendo Live will do later this year.
"Fans of all ages can currently experience the unique games, characters, and worlds of Nintendo on Nintendo Switch, but we want to expand that scope with a new experience," Bowser said. "With Nintendo Live 2023, we're giving attendees a chance to celebrate together with family, friends and the broader Nintendo community in the spirit of fun and creating long-lasting memories."
More details "will be revealed in the future," though Nintendo didn't specify exactly when that will be. However, this event would mark the company's first E3-adjacent, in-person appearance since the convention's 2019 showcase.
Read More: The Best Moments In E3 History
When reached for comment, a company spokesperson pointed Kotaku to the press release, clarifying that this is all Nintendo is saying at the moment.
With Nintendo's biggest, most-anticipated game, The Legend of Zelda: Tears of the Kingdom, dropping on May 12, it'll be interesting to see what else the company has coming down the pipe for the Switch this year and beyond.