Pokemon Black and Pokemon White arrived on shelves today. Tuesday pits the jocks versus the D&D crowd. Leading the way is Dragon Age II; baseball returns the same day with MLB 11 The Show and Major League Baseball 2K11.

Today (March 6)
Pokemon Black (DS)
Pokemon White (DS)
Tuesday (March 1)
Dragon Age II (Xbox 360, PS3, PC) - The sequel to BioWare's fantasy role-playing game of 2009 will tell the story of Hawke, a refugee who becomes the Champion of the Free Marches
MLB 11 The Show (PS3, PSP) - All new analog controls and co-operative online multiplayer highlight what is one of sports gaming's best simulations.
Major League Baseball 2K11 (Xbox 360, PS3, PSP, DS) - MLB 2K11 arrives with a focus on fielding, plus refinements to pitching and the game's popular My Player mode, and a comprehensive coat of polish on its visuals.

Also: Warriors: Legends of Troy (PS3, 360), The $1,000,000 Pyramid (Wii); Yoostar 3 (PS3, 360); Atari Greatest Hits (DS); Phantom Brave: Heroes of the Bermuda Triangle (PSP).


Wednesday (March 2)
Looking Ahead
March 15:Okamiden. Homefront. Yakuza 4. Top Spin 4. March 22: Crysis 2. Lego Star Wars III: The Clone Wars. March 29: Tiger Woods PGA Tour 12: The Masters, NASCAR 2011: The Game, Shift 2: Unleashed, WWE All Stars. April 12: MotorStorm: Apocalypse.
G/O Media may get a commission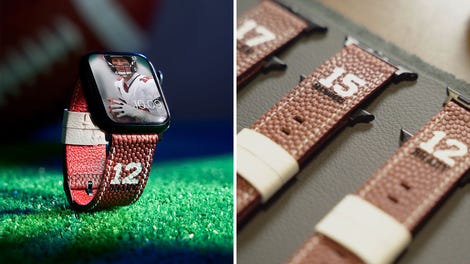 Official NFL PRODUCTS
Official NFL Apple Watch Bands
What are you getting? What do you want? What are you looking forward to? Sound it off below, and at #twig.
Source: Video Game Release Calendar