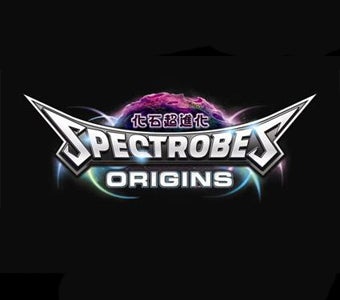 Spectrobes makes the leap from two small screens to one large one, as Disney Interactive Studios takes their original science fiction adventure series to the Nintendo Wii with Spectrobes: Origins.
Planetary patrol officer Rallen returns the in the next evolution of the Spectrobes franchise, continuing his adventures from the first two titles on the DS - Spectrobes and Spectrobes: Beyond the Portals. Origins will feature an epic story that uses flashbacks to reveal secrets from the past, with Rallen and his Spectrobe companions taking on enemies in large-scale real-time battles.
The fossil excavation mechanic from the DS titles returns in origins, only this time the fossils are three dimensional, which should make uncovering them a bit more than simply tapping the screen repeatedly.
"The popularity and creativity of the Wii platform make it the perfect stage for this exciting evolution of the Spectrobes franchise," said Craig Relyea, senior vice president of global marketing, Disney Interactive Studios. "Spectrobes: Origins delivers the immersive storytelling, dynamic action and memorable characters that audiences have come to expect of Disney entertainment."
Can't say I'm surprised, really. The Spectrobes series had Wii written all over it from the get-go. It was only a matter of time. Look for more information on Spectrobes: Origins as we get closer to the game's Fall 2009 launch.