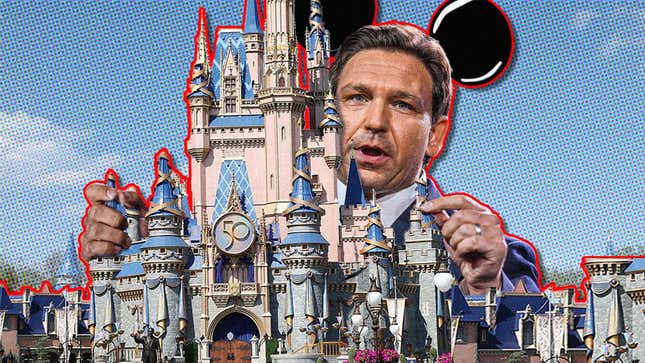 This week, Florida governor Ronald Dion DeSantis signed a bill that targets the Disney Company's control over the Reedy Creek Improvement District, a nearly 40-square mile area in Florida's Orange and Osceola counties. The area covers the Walt Disney World Resort and was, until now, under independent governance largely controlled and influenced by the Disney corporation. In doing so, the governor claims to have dealt a decisive blow to the "Corporate Kingdom." But recent disputes between DeSantis and Disney over LGBTQ issues place the move in a very different context.
The Week In Games: What's Coming Out Beyond Cyberpunk 2077: Phantom Liberty
DeSantis says that this situation requires government intervention because of Disney's exemptions from local building and fire prevention codes, which the company has enjoyed independence from since 1967, and "the type of entertainment" Disney produces, which in recent years has taken efforts to be more inclusive of marginalized identities. This follows a public feud between DeSantis and Disney over 2022's Parental Rights in Education bill.Referred to by opponents as the "Don't Say Gay Bill," it targets and prevents discussion of gender and sexual identity in Florida public schools. The law is a part of DeSantis' broader participation in the ongoing culture wars over LGBTQ issues, issues which DeSantis has not left out of the conversation of the recent dissolvement of the Reedy Creek Improvement District.
What was the "Disney district"?
Established in 1967, Walt Disney desired greater control of the area surrounding the soon-to-be-opened Walt Disney World. The founder had also envisioned the creation of a planned community and privately run city in the area.
Though Walt Disney's ambitions for a futuristic city in the area would never fully materialize (Disney himself died in 1966), the area remained under independent governance. As a result, it didn't have to follow Florida laws concerning building codes, law enforcement, traffic control and roads, and water management, among others. This gave Disney privately maintained authority over various municipal areas, but also allowed them to follow a different, more corporate-friendly tax policy. But now, with House Bill 9-B, Ron DeSantis wants to restructure and appoint a new board of directors to oversee operations in the soon-to-be-renamed Reedy Creek Improvement District. DeSantis is essentially stripping Disney of its special privileges, and in doing so, forces Disney to abide by municipal and taxation laws in the state of Florida.
In addressing the bill on Monday, governor DeSantis stated that:
"[The bill will] impose Florida law on [the Reedy Creek Improvement District] just like it's imposed on Universal Studios and Sea World and all these other places. And this bill and the structure that we've created in this bill will ensure that the municipal debt that's been racked up will be paid by Disney, not by Florida tax payers."
The last point about municipal debt and tax responsibility responds to criticism that the legislation will shift the tax burden of Disney onto Florida residents.
But the preceding context of DeSantis' feud with Disney over LGBTQ issues, particularly the company's publicly stated desire to see the "Don't Say Gay Bill" repealed, is hard to ignore. Critics have characterized the dissolvement of the Reedy Creek Improvement District as having more to do with retaliation over Disney's more liberal-leaning position in the culture wars over LGBTQ issues, particularly that of transgender rights and gender identity. The timing of this bill is notable after 55 years of Disney independence.
Such accusations are hard to dismiss; in characterizing his newly appointed board of directors over the Reedy Creek area, DeSantis said that these members would be folks who "want to see Disney be what Walt envisioned." DeSantis has said that "all these board members would very much like to see the type of entertainment that all families can appreciate." So it's clear that, beyond concerns over municipal control, the content of Disney's entertainment is also of concern to the Governor and the new board.
The newly appointed members include, among others, individuals like Bridget Ziegler, director of school board programs at the Leadership Institute: an organization dedicated to training conservative activists and promoting the values of small government and "free markets."
Kotaku has contacted the Office of Governor Ron Desantis and Disney for further comment.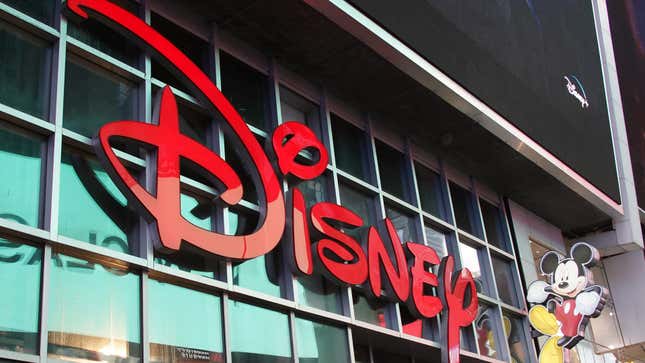 The DeSantis-Disney Feud
In early 2022, Disney and governor DeSantis publically clashed over Disney CEO Bob Chapek's critique of another controversial bill: HB 1557: Parental Rights in Education. Referred to by critics as the "Don't Say Gay" bill, it targets "classroom discussion about sexual orientation or gender identity in certain grade levels." But aside from sweeping control over topics discussed in classrooms, the bill also contains enforcement mandates.
The bill, signed into law last year, requires schools to notify parents of "critical decisions affecting student's mental emotional, or physical well-being" and "healthcare services" under the desire to "reinforce [the] fundamental right of parents to make decisions regarding upbring [and] control of their children." Critics have argued that this bill will lead to closeted and vulnerable queer youth being outed to parents. Chapek echoed criticism that "the legislation [...] could be used to unfairly target gay, lesbian, non-binary, and transgender kids and families." Critics have observed that this gesture doesn't match the company's support of Republican politicians.
Following the signing of HB 1557, and public pressure over the company's six-figure contribution to Republican members of Florida's legislature and notable silence leading up to the signing of the "Don't Say Gay" bill, the Walt Disney Company issued a statement calling for a repeal of the bill.
In response to Chapek's public statements and Disney's tweet, governor DeSantis said that the company "crossed the line." He added: We're going to make sure we're fighting back," characterizing Disney's opposition to the law, and broader inclusivity measures as "threatening our parents and threatening our kids." DeSantis has described conversations and education about LGBTQ issues and Black history in America as "Woke indoctrination."
---
The Reedy Creek Improvement District is expected to be renamed to the "Central Florida Tourism Oversight District" on June 1 of this year. Disney will now be subject to greater scrutiny and control over its operations in Walt Disney World, and reportedly has no plans to fight back against the bill.
Given DeSantis' statements over LGBTQ issues and topics such as critical race theory, his personal selection of a new board of overseers is particularly concerning. Ron DeSantis is also reported to have his sights set on 2024, as he is expected to announce a run for president where he is likely to raise these issues on a national level.