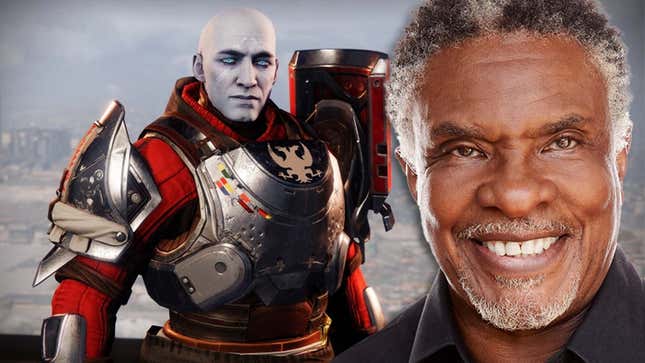 Ever since John Wick and The Wire actor Lance Reddick suddenly and unexpectedly passed away earlier this year, Destiny 2 fans have been wondering what would become of his iconic character, Commander Zavala. Today, Bungie announced that veteran actor Keith David, beloved for his video game work in Halo and Mass Effect, will take over in 2024's The Final Shape expansion.

The Week In Games: What's Coming Out Beyond Assassin's Creed Mirage
"Lance's iconic voice led us through the most intense moments in Destiny's history and his impact on our Guardians, our community, and Bungie as a whole will never be forgotten," Bungie announced on August 10. "Keith David, a prolific actor on the stage and in television, film, and games, will assume the English language voice of Zavala in The Final Shape and beyond. Separately, Lance's existing lines in-game will remain untouched for the upcoming release."
David's appeared in a ton of movies, including The Thing, Platoon, and Nope. But he also has a long history of voice acting in games where he's best known for his performances as the Arbiter in Halo 2, and Captain David Anderson in Mass Effect. "I am honored to continue the great work of Lance Reddick as Zavala. Lance captured the character's sense of integrity so wonderfully," he said in a press release. "It is my intention to continue that work."
Later, David posted a video message on X (formerly known as Twitter):
"One of the great qualities of Zavala that really attracts me is his integrity...and his sense of family," said David. "And I thought Lance [Reddick] captured that wonderfully. And it is my intention to continue that work and continue to bring that kind of integrity to the role."
Reddick was beloved within the Destiny 2 community not only as a great talent but also a massive fan of the game himself. He was found to have been playing shortly before his untimely death, and players flocked to the sci-fi MMO's main social hub to pay their respects in the days that followed. Bungie has promised that The Final Shape, where David will first make his debut as the new voice of Zavala, will be the climactic expansion campaign and raid players have been waiting for as the live-service loot shooter finishes up its first big story arc, a conclusion 10 years in the making.

Update 08/10/2023 6:29 p.m. ET: Added video commentary from David.