Indy's It-girl Danica Patrick has a role in Activision's Blur, which I didn't know before today, and Danica's giving interviews to highlight the fact gamers now race online "against people in different places," which she didn't know before today either.
What's more, "It's not just cars against cars," Patrick told USA Today. "It's cars against cars with the ability to pick up these things called power-ups. They are all kinds of different things - you can protect yourself or fix your car, shoot at other cars, you can blow them up or hit the boost."
Wait, "power-ups" ...? In a game in which one races?

Sports Illustrated also got some face time with her and asked a ton of questions about actual racing, then did the sports-talk radio thing and practically reminded her to plug the reason for the interview in the first place.
SI.com: And one of the other features is a multi-player set-up also?

DP: How many times do you see people playing video games and they're waiting for their turn? It's cool because it's not just such a single sport, it's not a single thing. You can do it with people. And you can do it with people in different places, too.
Wait, now you're telling us we don't have to wait for our turn when to enjoy a game with friends? Have we at last broken the shackles of singleplayer-only gaming?!
In other actual news, Patrick told USA Today that she appears in the game as "a pretty good driver," but didn't specify whether she was playing herself or not. She told SI that she drives a Lotus on a street course called Russian Steps set in San Francisco.
G/O Media may get a commission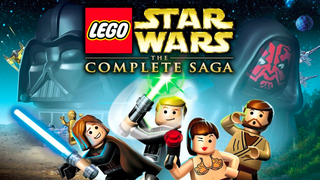 $10 or more
Humble Bundle - Starlight Bundle
She also apparently didn't read Lisa Foiles' advice about how to look like you're playing games before posing for that Activision photo above.
Danica Patrick Stays in Character for 'Blur' [USA Today]
Danica talks Blur, Long Weekend at Long Beach, Stewart's Influence [Sports Illustrated]