The Nintendo DS is about as kid-friendly a gaming environment as one can think of. A huge number of the games on it are appropriate for all audiences, and the clamshell console has enough durability to stand up to being dropped many times.
What one does not expect, when getting a used DS, is to find child porn left behind by the last owner. Especially if the previous owner is a Catholic priest.
A woman in Montana found just that this past October, however, and this month the priest who sold her his DS, Rudolph Carl Bullman, will face arraignment on charges of felony sexual abuse of children. The Missoulian reports:
According to charging documents filed Feb. 29 by Flathead County Attorney Ed Corrigan, the investigation into Bullman began last October when a woman called authorities to report that a Nintendo DS game console she'd purchased from Bullman contained photos of nude and underage boys.

On Dec. 16, a detective with the Flathead County Sheriff's Office interviewed Bullman, who admitted using the Nintendo to view gay pornography but said he only accessed websites that clearly stated the subjects of the photos were over the age of 18. Bullman said he also viewed pornography on his computer, and agreed to let the detective search the machine.
When detectives analyzed his computer, they found several more examples of underage pornography. Bullman has been on administrative leave since December, when police began their investigation, and no longer lives in the parish residence to which he was previously assigned.
Meanwhile, "store and view kiddie porn" has gone straight to the top of the new list of "things not to do with a Nintendo DS." Or anything else.
G/O Media may get a commission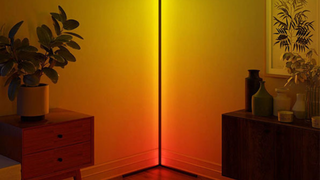 Save 60%
Minimalist LED Corner Floor Lamp
Catholic priest from Kalispell parish accused of possessing child porn [Missoulian]
(Top photo: Flickr user alt1040)