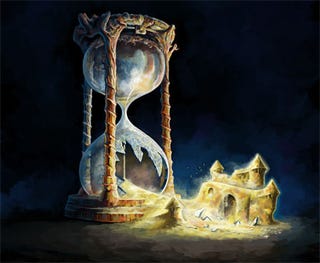 The official Braid news blog offers some helpful hints about developer Number None's follow-up to the time-bending puzzle-platformer. Just don't expect that particular game any time soon.
The unnamed, unannounced title is described as a "puzzle-exploration game that is philosophical, and quiet" in listings for 3D Environment Concept Artist and Lead Artist positions. The game is further described as placing "a heavy emphasis on the way things look" and candidates are further wooed by noting that the job will be "a refreshing project for those who value nuance."
The job listings, posted yesterday, estimate that the project will have a 2-year development cycle.
According to further job details, what the game is unlikely to feature are girls with big tits, barbarians wielding axes, aliens, space shapes, gangsters getting shot in the face, orcs, giant robots and post-apocalyptic wastelands. Huh? How is this even a game anymore?
It makes no sense! Braid was alright though, so maybe we'll find a way to cope without all that other business.
Braid News [Official Site via Endsights]