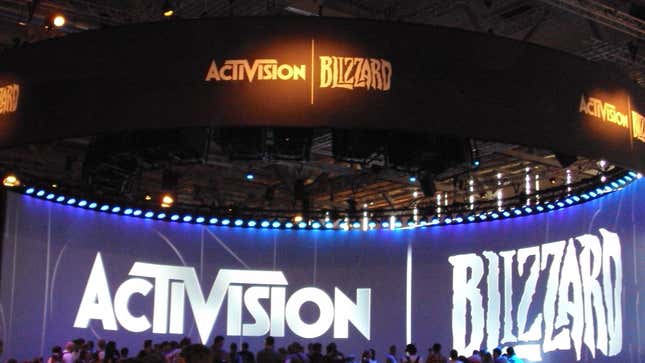 Since allegations of widespread harassment and discrimination at Activision Blizzard first surfaced last week, former Blizzard developers and women across the field have spoken up once again about abuse in the games industry. While many of those affected are women, not all are, and some men are also sharing their stories.
Grand Theft Auto 6 Comments: A Dramatic Reading
Reports included unwanted shoulder rubs, being propositioned for sex, sexual harassment within their first day, and even a "game" around the office where men would try to grope one another's genitals. These allegations haven't been as widely reported as the litany of testimonials from harassed women, but they also point to how systemic the issues were at the company.
The California Department of Fair Employment and Housing (DFEH) complaint accuses the Call of Duty and Overwatch publisher of particular types and incidents of harassment and discrimiantion at the company and alleges a general "frat boy" culture that permeated the company. Activision Blizzard has rejected much of the complaint, describing its contents as "distorted and, in many cases, false descriptions of Blizzard's past." But according to former employees, no one was immune, including other men.
"We take every allegation seriously and investigate all claims," a spokesperson for Activision Blizzard told Kotaku. "Such conduct is abhorrent and will not be tolerated. We appreciate the courage of any current or former employee in coming forward and will fully investigate any such claims brought to our attention."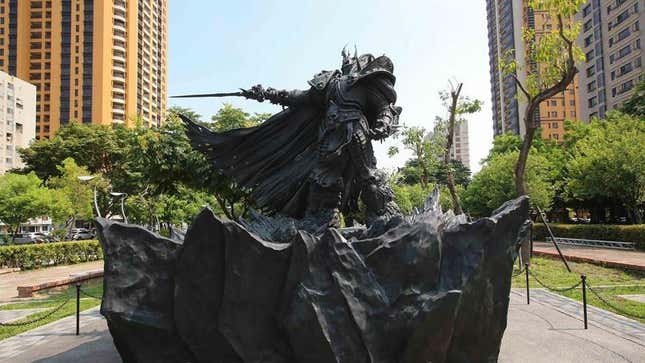 Shortly after the news first broke, one male former Blizzard developer shared on Twitter that he had experienced sexual harassment from other men at the company (we have not recieved explicit permission to embed the Tweets prior to posting and so have have included them). This developer said the harassment included unwanted should rubbing, sex proposals, and conversations about sex acts in front of colleagues who stayed silent.
The issues weren't taken to HR, this individual said, because they believed that would lead them to becoming general gossip around the office. When he told other colleagues, they excused it away, he said.
Kevin Meier, whose LinkedIn page says he's a personnel manager at Blizzard, but appears to have since left, said in a TikTok video that the allegations against the company are true. The TikTok, which made the rounds on Reddit and Twitter reaffirms many of the allegations laid out in California's complaint and says harassment was endemic.
"In [Activision Blizzard's] response, they said 'this does not represent who Blizzard is," Meier said. "Yes it does, and it has for a long time. Since my first day back in 2012, I was sexually harassed, and women have it way worse."
Meier was criticized by some former Blizzard employees of engaging in the toxic behavior himself, though it's not entirely clear what the nature of those allegations is. Meier did not immediately respond to a request for comment.
According to one former Blizzard developer, Cher Scarlett, the company's "frat boy" culture also included senior managers engaging in "games" that involved groping male colleagues' genitals. One of them was called "gay chicken" where "the first man to grab the others' junk won," they told Kotaku. They said they knew of at least three men who reported Blizzard to the DFEH, in part leading to the legal complaint for sexual assault and harassment.

A 2017 survey by CNBC found that about 10 percent of men reported beeing victims of sexual harassment at work at some point. For sexual harassment reports that go to the U.S. Equal Employment Opportunity Commission, one in five are from men, the Washington Post reported in 2018.
Update - 7/26/21 5:01 p.m. ET: Added further context around new claims of male sexual harassment.