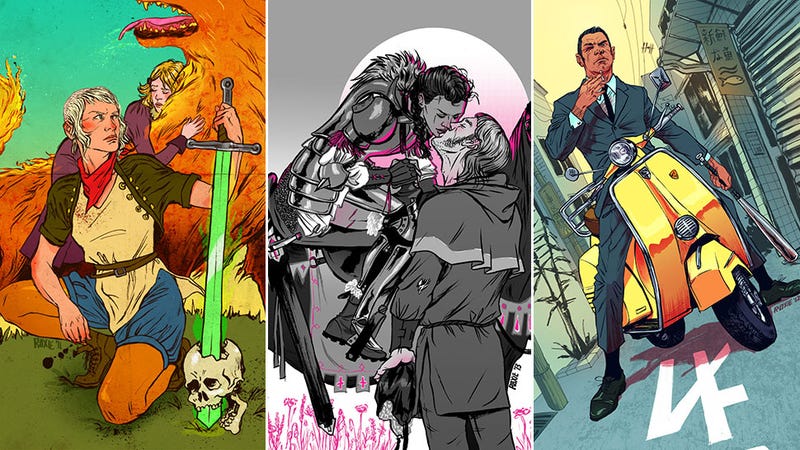 Fine Art
[Fine Art](https://kotaku.com/c/fine-art) is a celebration of the work of video game artists, showcasing the best of both their professional and personal portfolios. If you're in the business and have some art you'd like to share, [get in touch!](mailto:plunkett@kotaku.com)
Based in Brooklyn, artist Roxie Vizcarra creates imagery for video games. What follows is some of my favourite stuff I've ever featured on Fine Art.
Why?
Partly because, for someone working in the games business, it's different. Even in their spare time, most game artists draw the same stuff they would for work: spaceships, robots, orcs.
Mostly though because Vizcarra's stuff jumps off the screen and punches you in the mouth. It's vibrant, colourful, badass.
You can see more of her work at her personal site and blog.
To see the larger pics in all their glory (or, if they're big enough, so you can save them as wallpaper), click on the "expand" button in the bottom-right corner.
Fine Art is a celebration of the work of video game artists, showcasing the best of both their professional and personal portfolios. If you're in the business and have some concept, environment, promotional or character art you'd like to share, drop us a line!