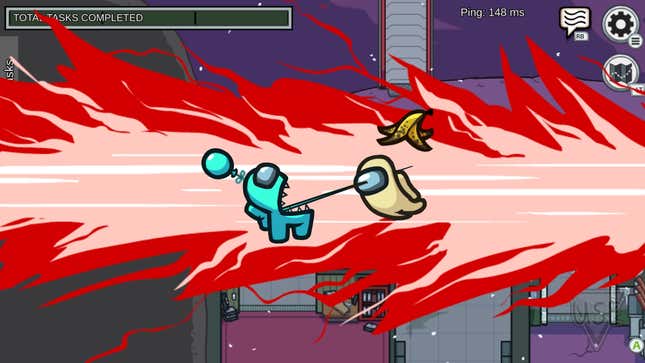 Among Us, indie studio Innersloth's online multiplayer social deduction game and unwitting meme bait, is getting its own animated TV show. According to a Variety report, Innersloth is currently working alongside CBS Eye Animation Productions to make it happen.
The Top 10 Most-Played Games On Steam Deck: June 2023 Edition
"Per the official logline, the series is based on the premise of the game," Variety says, "namely, 'Members of your crew have been replaced by an alien shapeshifter intent on causing confusion, sabotaging the ship, and killing everyone. Root out the 'Impostor' or fall victim to its murderous designs.'"
Though the game released in 2018, it wasn't until 2020 when humongous (hu-Among Us) Twitch streamers like Ninja helped it rocket to notoriety. By 2021, the attention overwhelmed Innersloth, which told YouTuber Anthony Padilla that year that, suddenly, "The pressure to get things done quickly was really high."

"I definitely burnt out," artist Amy Liu said. "It was tough because during all of this, we weren't able to see friends and family. Being so tired from working, I couldn't even go visit my family during covid and had to spend holidays alone."

Read More: Among Us Developers Say They 'Burnt Out' After Twitch Success

But expectations tempered over time—Among Us took a sharp fall from its all-time peak of over 438,000 concurrent Steam players to 4,654 as of writing—and Innersloth ultimately decided to keep striving, but more sustainably. The game, with its distinctive, thumb-shaped characters, continued to pervade our cultural consciousness, making Netflix show cameos and appearing in suspicious chicken nugget shapes. A TV show seems like a logical extension of that.

Titmouse, Big Mouth's animation studio, will handle the art and executive produce the show with Owen Dennis, who created Max show Infinity Train, as well as Innersloth co-founder Marcus Bromander and programmer Forest Willard. It does not yet have a release date, or a confirmed network or streamer.