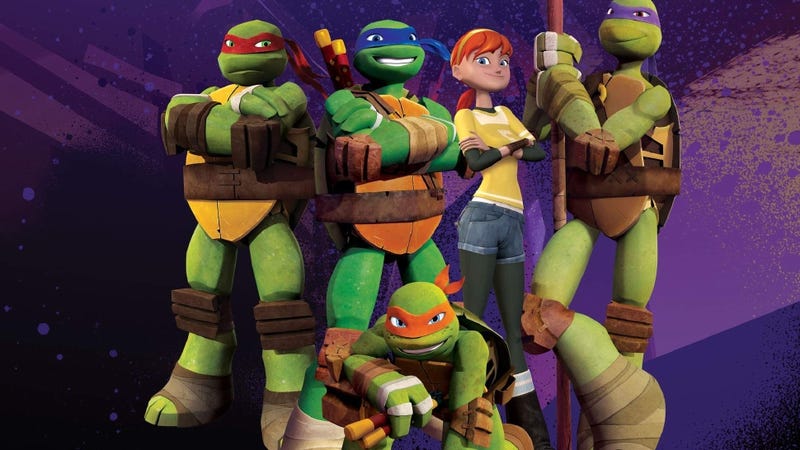 The Teenage Mutant Ninja Turtles will get a second game this year, one based on the Nickelodeon TV show, Activision said yesterday. It's going to be for a younger audience, so that probably means Michelangelo won't be kicking bad guys in the jewels.
Simply called Teenage Mutant Ninja Turtles, the game will be released Oct. 22 for the Xbox 360, Wii and 3DS. A downloadable game called Teenage Mutant Ninja Turtles: Out of the Shadows is expected to arrive Aug. 28 as a downloadable for Xbox 360, PC and Playstation 3.
TMNT (the Nickelodeon one) will feature four person drop-in co-op play, but local only (and, of course, only on Wii and 360.)
To contact the author of this post, write to owen@kotaku.com or find him on Twitter @owengood.