A top Activision executive, speaking late this week after mass defections from Modern Warfare studio Infinity Ward eviscerated morale there, defended the company's treatment of its developers, saying they're paid better under Activision than anywhere else.
"We treat our developers extremely well," Thomas Tippl (pictured), Activision's chief operating officer and chief financial officer, told the Los Angeles Times, addressing a question that asked for his thoughts on the company coming off as "a greedy corporate overlord" in the dispute.
"We have an independent studio model that provides them a lot of creative freedom while we take care of the back office stuff so they can focus on making games. If their games are successful, they are compensated better here than anywhere else," Tippl said. "We've been paying our talent millions of dollars for their work. Our setup provides a win-win opportunity. We ensure your work will reach a wide audience. Therefore, we have attracted, and we will continue to attract, the top talent in this industry."
Infinity Ward cofounders Vince Zampella and Jason West are suing Activision for $36 million, claiming the company concocted bogus reasons to fire them and avoid paying substantial bonuses due to them the success of last year's Modern Warfare 2.
G/O Media may get a commission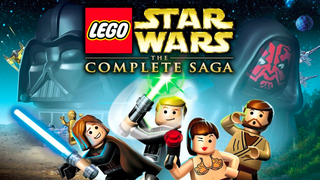 $10 or more
Humble Bundle - Starlight Bundle
Infinity Ward hemorrhaged talent this past week as Zampella and West announced a new venture, Respawn Entertainment, under Activision rival Electronic Arts. Asked if Infinity Ward lacks leadership in light of the departures, Tippl said the studio still has "a deep bench."
"The change of guard will provide an opportunity for some of the rising stars to put their own stamp on the Call of Duty franchise," he told the Times. "In addition, we will provide them with all the resources internally and recruit talent from the outside."
Activision: 'We Treat Our Developers Extremely Well' [Los Angeles Times]