Let's say you're interested in Oculus Rift. Maybe you're like me, and you pre-ordered one to be safe. (You can cancel before it ships!) Thing is, Oculus Rift requires a beefy PC to work, but there's a tool to let you know if you're set.
The tool is readily available on the Oculus Rift pre-order page, even if you have no intention of buying the virtual reality set.
Here are the specs Oculus recommends:
Video Card: NVIDIA GTX 970 / AMD R9 290 equivalent or greater

CPU: Intel i5-4590 equivalent or greater

Memory: 8GB+ RAM

Video Output: Compatible HDMI 1.3 video output

USB Ports: 3x USB 3.0 ports plus 1x USB 2.0 port

OS :Windows 7 SP1 64 bit or newer

It only takes a few seconds for the program to scan you computer and deliver the results. Drum roll, please...
I'm good to go on everything but my CPU, which makes sense—it's from 2009. It's the the one lagging piece of my hardware, the thing that's stopping most of my games from regularly hitting 60 frames-per-second, despite my GTX 970.
G/O Media may get a commission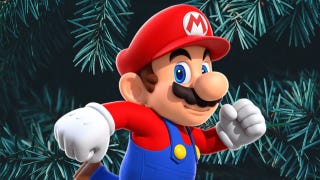 Black Friday
Nintendo Switch Deals
Here's what my PC looks like, by the way:
I should probably upgrade to Windows 10 at some point, too? If only to make that annoying dialog box that keeps popping up go away.
Anyway, looks like I'm in the market for a new CPU! What about you?
You can reach the author of this post at patrick.klepek@kotaku.com or on Twitter at @patrickklepek.