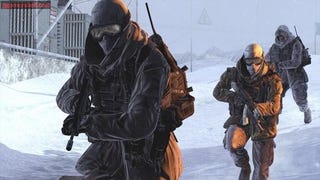 For whatever reasons, several GameStops in the northeastern U.S. broke Modern Warfare 2's Nov. 10 street date and began selling it early this weekend. So that gives a head-start to matchmaking, braggin' rights and raving about the game.
So if you've managed to get a copy of the game early - we doubt GameStop or the northeast are the only retailers and regions where the game's broken street - feel free to shout it out here. You might also want to connect with other lucky ducks who bagged MW2. Or tell us what we're missing, but as a point of courtesy, please flag any spoilers, and maybe hit return a few times to give people a chance to avert their eyes.
Also, we've asked GameStop for comment on just what exactly was going on here; should we get a response we'll publish it.