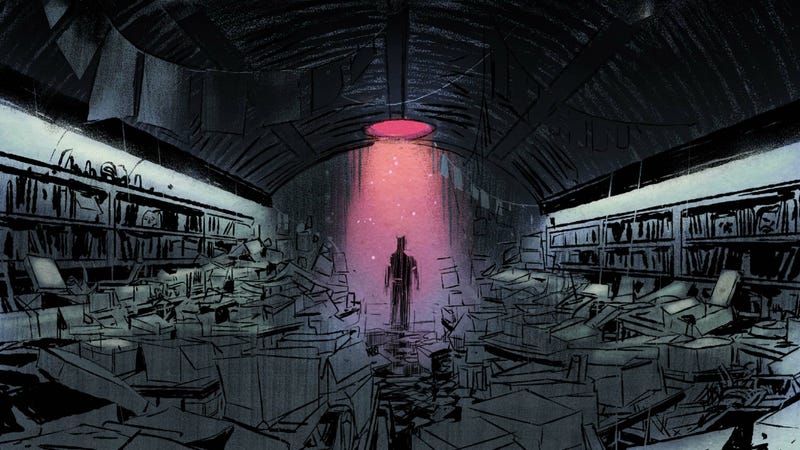 It's one of time travel's quintessential conundrums: do you go back into your own life if the technology allows? How bad do things have to get for you to break spacetime rules like that? Well, in the new comics series The Bunker, things get pretty bad. Apocalyptically so.
Genetically engineered food. Hyper-efficient delivery systems. Together, these innovations lead to a horrific winnowing of the United States' population in the new series from Joshua Hale Fialkov and Joe Infurnari. And when the young people destined to set these events into motion find letters from their older selves in a mysterious bunker out in the woods, they wind up with a bunch of questions. How? Why? What's next?
The first issue of The Bunker—talked up in this Panel Discussion video—is a great, tense read with a killer twist ending that will have you aching for more. I sent some question to writer Joshua Hale Fialkov, otherwise known as the writer of Elk's Run, Echoes and DC Comics' I, Vampire. In the interview below, he talks about loving Doctor Who, what he'd say to a younger Josh and comparing creator-owned work to work owned by a big corporate publisher. The Bunker is a digital-only release that you can get for $1.99.