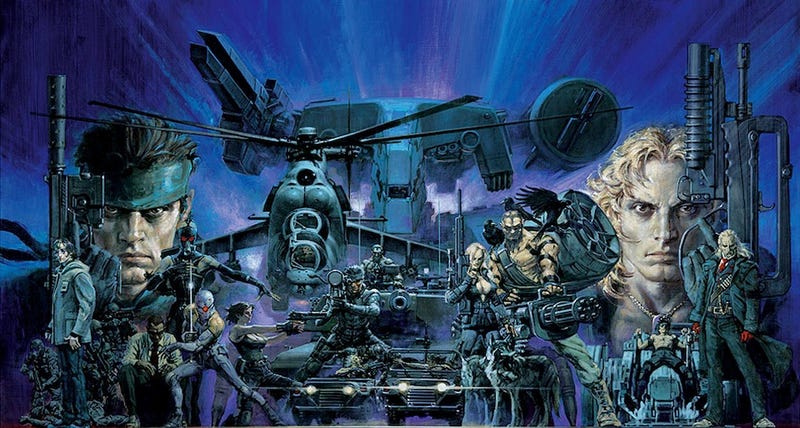 Psycho Mantis: "You like reading Moneysaver don't you? You must be a cautious person, I see that you save a lot."
Do you have it in you to fill out a rebate to get Colonial Marines for free? If so, today is your chance. We've got a great deal on a Haswell CPU/Mobo combo, The Sopranos and the Alien films on Blu-ray, and if you somehow don't own FTL yet, get it together man (or woman).
---
Moneysaver.Kinja.Com
We have a lot of potentials and hypotheticals under consideration for moneysaver.kinja.com, but for now you can go there to see all of the Moneysaver content so far. Check out past deals, pithy openers, header images, comments, etc. What I'll be doing with it in the immediate future is sharing posts from Dealzmodo/Gizmodo, Deals Kinja, Lifehacker, and io9 that might be relevant to Moneysaver readers to it.
I'll also share great Moneysaver comments/great deals found by you the readers to there. Nothing about your regular Moneysaver programming is changing, so no worries there.
---
PC
• Tomb Raider + FREE Hitman: Absolution [Steam] ($40) | Amazon
• FTL [Steam] ($5) | Amazon
• FREE with rebate Aliens: Colonial Marines | Newegg via TechBargains | Use code EMCXPVX237
• Pre-order Rogue Legacy + Soundtrack [DRM Free/Steam] ($10) | Normally $15
• Total War: Shogun 2 Gold ($15) | Newegg via TechBargains | Use code EMCXPVX236
• Might and Magic 1-9 + Crusaders of Might and Magic ($8) | GOG
• Mirror's Edge + DLC ($5) | Amazon | Fair warning: DRM is a SecuROM/Origin one-two punch.
• Mafia II ($7.50) | Steam | Normally $30
• Far Cry 3 ($20) | Amazon
• The rest of the huge list of games on sale at GOG
• Project Shield got a price drop ahead of release.