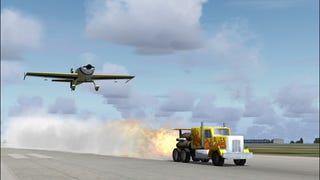 You might remember Microsoft Flight Simulator. Ten games were released in the series, the last one being Flight Simulator X in 2006. Later, in 2012, we got a free-to-play followup called Microsoft Flight, which has since been shut down. But now, it's time to relive the glory days with Flight Simulator X: Steam Edition.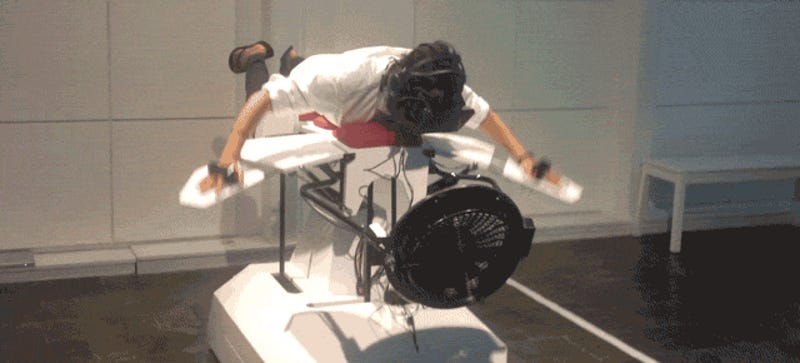 It should be a truth universally acknowledged that any man or woman using Oculus Rift will look like a dumbass. As awesome as it is to experience Oculus Rift, to everyone else, you are a crazy person with a black box strapped onto your face groping at thin air. And then I, of course, had to strap myself to some…
The cash machine showed my balance at 245,000. It was the most money I'd ever collected. I'd already paid off a good portion of my balance in sensible parcels — you know, skim a little bit off of each week's income and set it aside, chip meaningfully at your debt before you even realize money's missing. It gave me…
Not content to merely dabble in the more pedestrian flying video game market, the once peripheral-centric Mad Catz lifts its ambitious eyes to the MMO skies with Combat Pilot, a title that combines realistic flight simulation with multiplayer military aviation. It's actually more exciting than it sounds.
Brothers Ondrej and Marek Spanel—who spent their childhood in communist Czechoslovakia playing Atari games "bought on the black market"—are the surprising originators behind a military-training game employed by the governments of at least five major nations. Among the brothers' sources of inspiration: heavy metal…
In today's installment of Speak-Up on Kotaku, commenter Nameloi craves a game that realistically depicts getting brained with a morningstar. We've got modern combat covered, why not medieval combat? She's even made her own box art.
PC gamers can return to the islands this fall, as Kalypso Media announces Tropico 3 for North American release this September.
Virtual residents of the last version of EA's popular life simulation get a stay of execution today, as the company officially pushes the release of The Sims 3 to June.
Virtual Heroes - the developers behind the America's Army military simulator - have turned their hand to more socially useful, less killing-y areas with humanitarian aid simulator Virtual Peace.
You know who likes the smell of victory in the morning? The British Army, that's who - and now the Ministry Of Defence is pumping research pounds into creating a Virtual Battlefield complete with Virtual Smells so soldiers can sample that smell - alongside the bouquet of bullets, the whiff of weaponry and the perfume…
Got $10,000 handy? Love horse-riding? Hate horses? Well is this the deal for you. This is the Ridemaster, perhaps the most overblown horse-riding adventure we've seen this side of Barbie Horse Adventures. For your 10gs you get a fake horse (which is full of sensors, so you can kick it for being stubborn) and a TV…