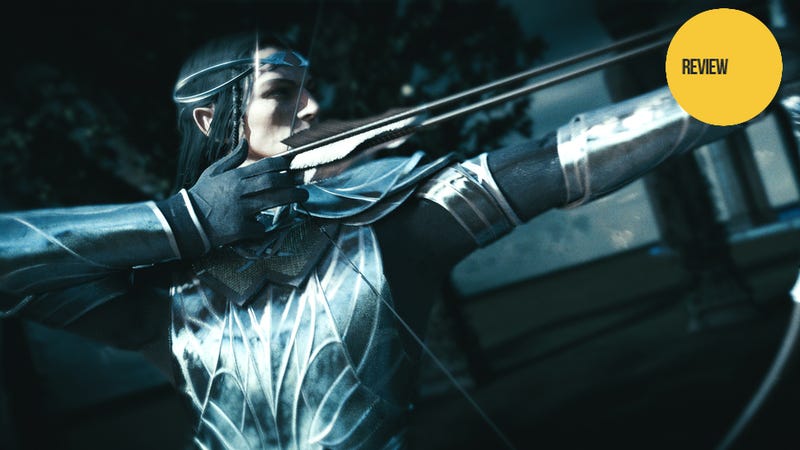 The Bright Lord, Shadow of Mordor's new DLC campaign, promises an epic showdown with Lord of the Rings head honcho Sauron. It was designed in part to address a common fan complaint about the original game's anticlimactic ending. But while it does give players a chance to fight Sauron, I'd hardly call it an epic battle.
Returning to Middle-earth is going to take a little longer for Xbox 360 and PS3 owners. It's just been announced that the release date for last-gen versions of Middle-earth: Shadow of Mordor has shifted to November 18 (November 21 for Europe). PS4 and Xbox One versions will still be coming out on September 30 (October…
Revealed yesterday, Gotham City Impostors is a multiplayer first-person shooter that pits Batman acolytes against the Jokers disciples. It sounds just crazy enough to work and it looks even crazier, based on the game's first piece of artwork.
Judging by this short look at F.E.A.R. 2, it looks like it's more of the latter. Don't forget, boys and girls, you need to be 18 or older to watch the video.
When we first heard that the proper sequel to horrific first-person shooter F.E.A.R. was to be christened Project Origin, a warm, immediately bored feeling washed over us. We were thankful not to have to type out all those damn periods — damn you, S.T.A.L.K.E.R.! — but lamented having another dull game title to throw…