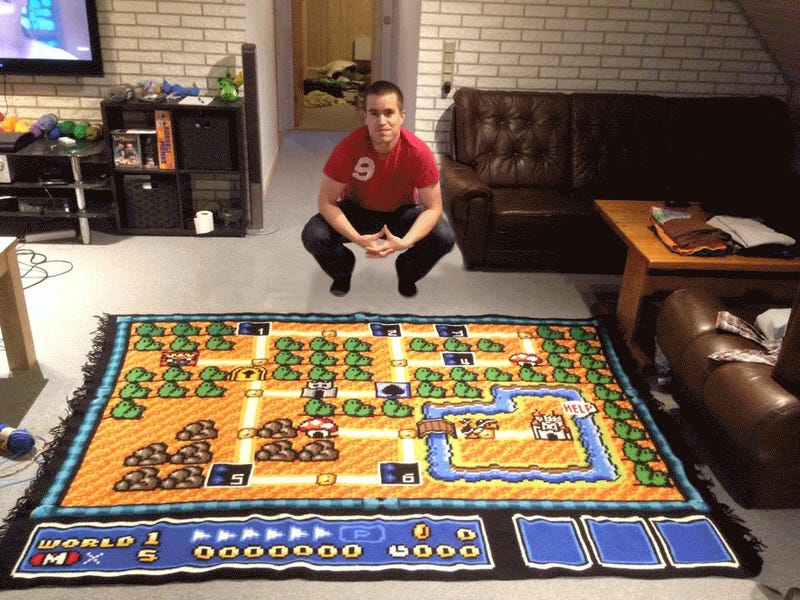 Norwegian computer programmer and skydiving champion Kjetil Nordin put over 800 hours of work into researching and crocheting this lovely recreation of the map for Super Mario Bros. 3 World 1. Redditor Buttermynuts spent several minutes making it into this equally lovely GIF.
Designer Dave Delisle did a really great job recreating the Washington DC Metro Line as a Super Mario Bros 3 world map. With its 86 stations as separate levels, Washington's Metro would be an extremely long Mario game (and a damn good one, with names like The Pentagon).
It's dark, it's light, it's green, it's red. It's full of aliens that want to eat you (or marines that need to be eaten). And there's a bar where you can go to wash away your woes of losses in liquid happiness. Meet the reveal of the new Docking map. You can play it as of sometime tonight (potentially tomorrow) when…
You are here. You may slay virtual zombies there. This is the official map for next month's kill-zombies-in-fake-Las-Vegas game, Dead Rising 2. Via the official Capcom blog. Click it to enlarge it.
Just a quick reminder for those Halo 3 fans in the audience (anyone?) that today is Bungie Day on Xbox Live! What does that mean? It means free gamerpics and themes of course, as well as the debut of the all-new, all-icy Cold Storage map, also available as a free download. For those of you who've fallen behind on…