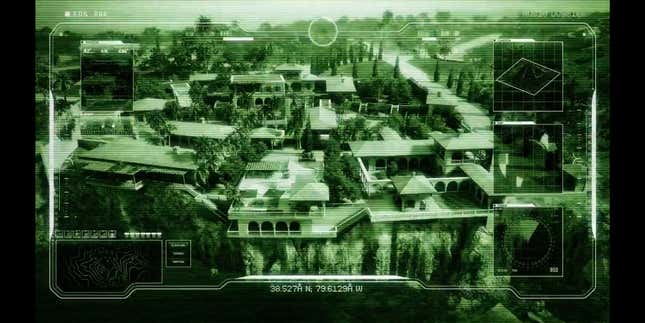 Today, Rockstar Games revealed the first look at a new map expansion for Grand Theft Auto Online that will be out later this year. This will be the first major map expansion for GTA Online since the game's release in 2013.
This Arcade-y Basketball Game Brings The NBA Jam Vibes
In a short video teaser, Rockstar showcased new locations that aren't currently in GTA Online and which appear to be located on a yet-t0-be-added island. The video makes multiple references to El Rubio, which could be the name of the expansion island.
This new map expansion was first teased by Rockstar back in July, with the company saying the "biggest ever update for GTA Online" was coming later this year. Since then, Rockstar has been pretty quiet about what that update would include, but it seems a new map expansion is coming. This is something that had been rumored for some time now.
Also seen briefly in this teaser is what appears to be a full look at the new map, as captured and shared by GTA Series Videos.

The teaser also shows a dead body washed up on a beach. And earlier today, players began spotting dead bodies, like the one seen in the teaser, popping up in GTA Online in Los Santos. GTA fans have already mapped out where and when these bodies appear, though nobody is sure how they connect to the new expansion and island.
We don't have a specific date for when to expect this new island, which will most likely be part of the next GTA Online update, though Rockstar has recently confirmed a big update coming in December, which tends to be when new GTA Online updates normally release.