On PC, Fallout 4 is an endless sea of possibility. Anything you can imagine, you can probably download as a customization and insert it into the game.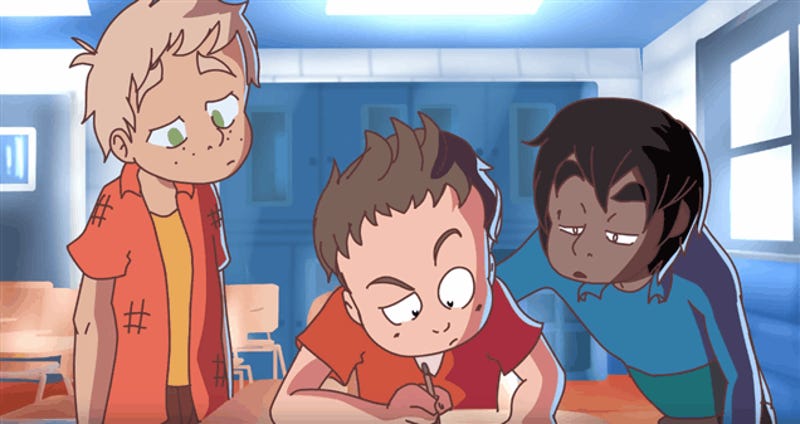 Properly rendering breasts for a video game is a difficult task, but then so is simply drawing them. Luckily, as this short from animator Dylan Simpson demonstrates, an easily accessible reference point is just a click away.
D3 Publisher hasn't always been the most subtle developer with games like the Dream Club series and Metal Gear Panty-er I mean Summer-Colored High School. Their new upcoming game for the PS Vita, Omega Labyrinth carries on the D3 Publisher traditional unhindged libido wackiness with an unhealthy obsession with boobs.
The original Senran Kagura was created because designer Kenichiro Takaki thought it would be a good idea to use the 3DS to look at breasts in 3D. Thrilled with the results, he made a sequel, and now that sequel is coming to North America this fall. Oh boy.
The recent revelation of Resident Evil's Rachel has commenter LordFlash questioning the direction Capcom is taking its popular survival horror franchise in. Share his worries in today's Speak Up on Kotaku.
Soul Calibur boss Daishi Odashima gives us a peek at the exacting measurements governing the chest sizes of the game's femme fatales, as seen on Twitter.
IGN's Jessica Chobot recently went topless for charity, allowing a Sony artist to give a cast of her chest a "God of War" paint job.
As if Age of Conan subscribers didn't have enough to complain about already, now Funcom goes and forces involuntary plastic surgery on them. In a perfect, happy world, no one would have been paying enough attention to their character's animated breasts to notice, but when certain players logged in after the latest…