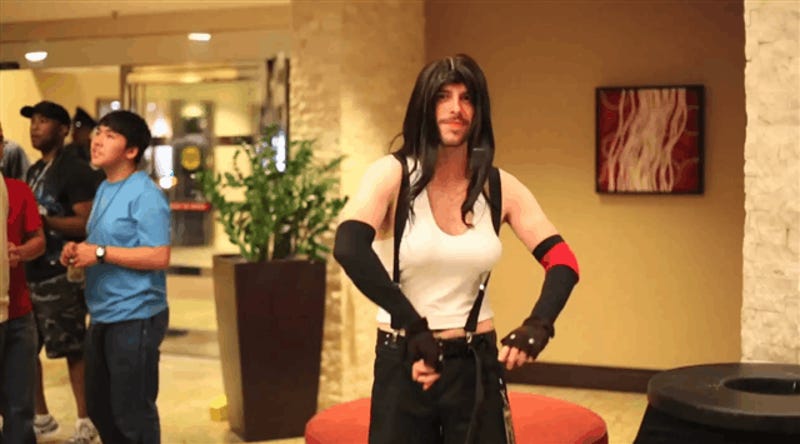 Atlanta cosplayers are just the best, and they proved it at last weekend's MomoCon. Man Tifa? Done. Kingdom Hearts Batman? No problem. Solid Snake sneaking behind Mega Man? How many would you like?
On no less than two separate occasions have I ventured to the Atlanta's Battle & Brew game bar, with the intention of writing a feature on the popular hangout for fans of video games, e-sports, anime and everything else under the brilliant geek sun. Now that they've made their own promotional video, I don't have to.…
Crime is a constant feature of video games writing. Somewhere, someone is doing something illicit with them—sometimes comically stupid, sometimes tragic. Games and consoles are currency, objects of dispute, sometimes even weapons themselves. Kotaku's Police Blotter is here to round up the latest in games crime.
Electronic Arts is taking a serious look at the land of grits and fatback for a development center that could employ up to 300 people. Atlanta and Savannah, Ga., are in the running, along with Louisiana.
A heads up for folks in the Atlanta area tomorrow, Alpharetta-based game developer Hi-Rez Studios is holding a special MISSION: Pwning For A Cure event tomorrow at the Computer Arena is Roswell befitting the Leukemia and Lymphoma Society. The event will feature game development seminars held by Hi-Rez staffers, a…