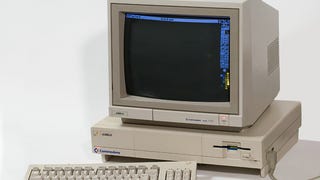 July 23, 1985. Please standby for the presentation of the new Amiga 1000 from Commodore Business Machines.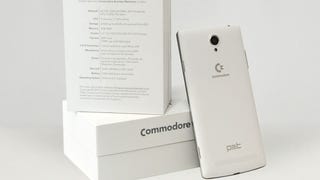 Commodore, a company most famous for their C64 and Amiga computers, went bust in 1994. The brand, however (much like Atari's) lives on, and it's this week been resuscitated in a strange and curious place: the mobile phone market.
Facing mounting financial pressure, the Danish museum Spilmuseet ("The Games Museum") is about to jettison a massive collection of classic video games and related hardware. And with nobody opening their doors yet, all these refugees of console wars past are still in need of a new home.
These days, we remember Commodore's Amiga system for its games. Classics like Cannon Fodder. In 1985, though, the company had grander plans.
In this bizarre live demonstration as part of the machine's launch, artist Andy Warhol, only two years before his death, sits down and "paints" a portrait of former punk…
3D artist
Toni Bratincevic
goes back to the early 1990s and absolutely it. Or, he nails it if you were playing Amiga or PC games at the time, anyway.
British artist Andrew "Bones" Jones is a man after my own heart. In his works paying tribute to the video games of yesteryear, you won't find much Mario or Mega Man. You'll find Wing Commander, Zombies Ate My Neighbours and old Amiga games.
The first episode of Team17's remake of the classic 1991 Amiga game Alien Breed Evolution hits Xbox Live Arcade on December 16th, with PC and PlayStation 3 versions due out sometime next year.