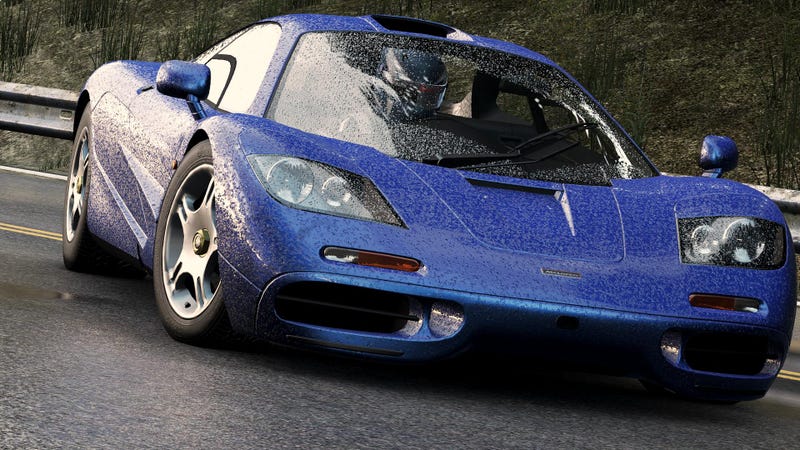 At this point, I'm convinced that Project CARS isn't actually a racing game. It's a playable art installation that lets you take pretty pictures of cars. And things other than cars.
I mean, shit, look at this:
It's grass. From a racing game. I'm looking at grass from the side of the road from a racing game and I want to weep with joy at how utterly beautiful it is. Or there's this:
That's not even part of the actual game, for heaven's sake. It's all the stuff on the sidelines that you're supposed to ignore. Why does everything in this game look so good?!