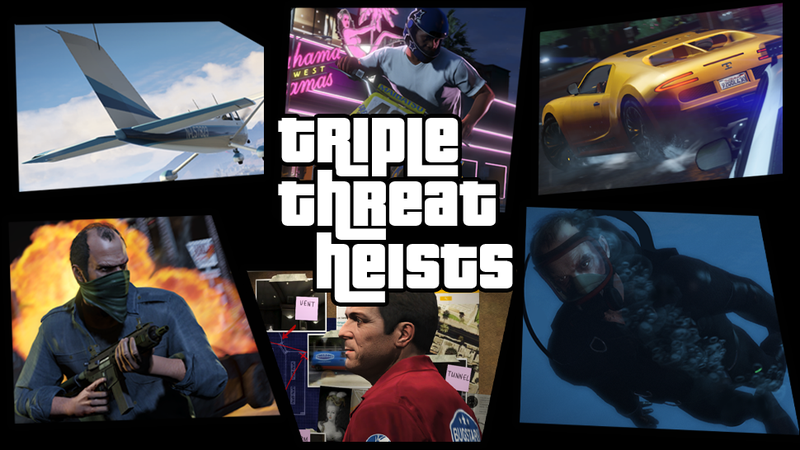 The things that stick out to me about Grand Theft Auto V are not the major things I was supposed to focus on when I saw the game in action at Rockstar HQ this week. But I'll tell you those smaller things first, anyway.
There's a nine-hole golf course in this game. You can play it. You can choose your clubs.
There is also a yoga mini-game in this game.
And ATM robberies you can interfere with.
And cars you can customize.
And shipwrecks.
And sharks.
And...
Sorry if I'm getting distracted from the main points of GTA V, but that's so very GTA, isn't it? The main mission path is well and good, but it's all the stuff that we can do on the side that draws us in. It's the swirl of activities—the casual corner-side chaos we can cause—that makes this series so captivating.
GTA V is the first full-sized new Grand Theft Auto from Rockstar since 2008's Grand Theft Auto IV. It's been in development for several years and it's coming out in less than five months. But we know about as much about the game as we do of a book whose cover we haven't cracked. That's normal. Rockstar keeps most of the surprises and many of the features of their sprawling games secret until gamers can discover them with controller in hand. Until then, as is tradition, Rockstar reveals small portions of their games through trailers and through the occasional one or two-hour-long demo. They usually play the game in front of the press, as they did with me, proving that their game really runs though understandably not yet letting a nosy reporter just hop into the action and drive anywhere.
(UPDATE: Short on time? Here's a 62-word version of this preview.)