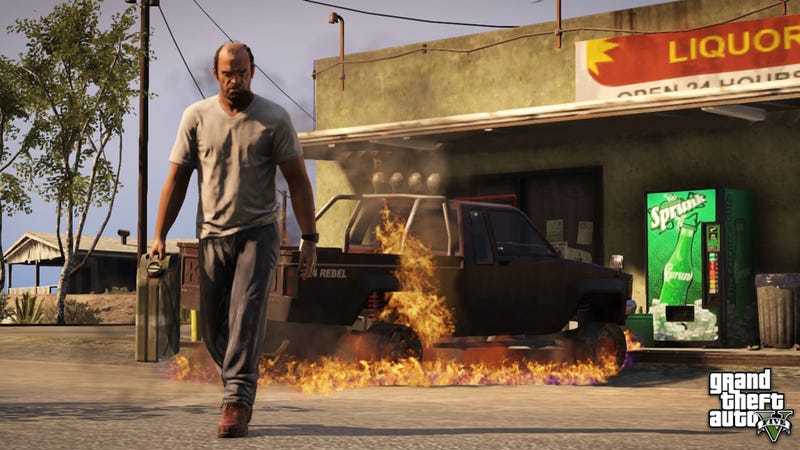 Here's a quick list of what players can expect, according to the Entertainment Software Rating Board, from the year's most anticipated video game:
stealing cars
executing heists
assassinating targets
pistols
machine guns
sniper rifles
explosives
the ability to shoot non-adversary civilians
Blood-splatter effects
rare depictions of dismemberment.
depictions of sexual material/activity
implied fellatio and masturbation
various sex acts that the player's character procures from a prostitute
various sexual moaning sounds can be heard.
Nudity
a topless lap dance in a strip club
male cult members with exposed genitalia in a non-sexual context.
myriad sex jokes
depictions of raw sewage and feces on a worker's body
a brief instance of necrophilia (no nudity is depicted)
narcotics
smoking from a bong
lighting a marijuana joint
cocaine use is also depicted
The words "f**k," "c*nt," and "n**ger"
And yet, despite (because of?) the controversial gameplay, Grand Theft Auto V is the best Grand Theft Auto yet, Stephen Totilo writes at Kotaku.