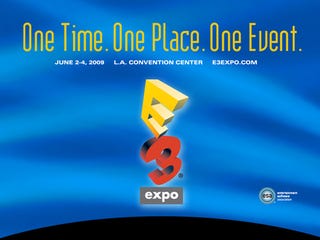 This year, the first week of June belongs to video gaming.
Over the course of four days every major video game developer and publisher in the world will gather in Los Angeles at the E3 Expo to talk about the future of gaming and battle to win over new fans.
"The purpose of this show is for the world to see what's coming next to video games," said Mike Gallagher, CEO of the Entertainment Software Association, which puts on the show annually. "E3 is the only show of its kind."
As with past shows, all eyes are on console makers to make the biggest splashes at the show.
"E3 is really a show about Sony, Microsoft and Nintendo," said Geoff Keighley, executive in charge of video games for SpikeTV and host of GameTrailers TV. "At the end of the day, big headlines come out of those big press briefings.
"I think there will be significant hardware announcements from at least two of the three this year."
Among the rumors are rumblings that Microsoft is working on motion control technology that will use a camera instead of a controller for its Xbox 360. Sony is said to be prepared to unveil a new Playstation Portable that will rely entirely on digital purchases in lieu of disc-based games. There is also talk of Sony showing a motion controller of their own.