Much anticipated Capcom title Dead Rising 2 will now not be shown at this year's E3 thanks to a Swine Flu outbreak in Osaka, Japan, Capcom told Kotaku.
These Great Fortnite Creative Maps Show Us What's Possible
"Our Capcom guys are not coming to E3 because of the Japanese government restrictions," said Capcom's Chris Kramer, Senior Director, Communications and Community. "The company is taking the advisory very seriously."
Japan currently advises its citizens to restrict international travel, but people can still travel if they want to. The government there reported Tuesday that they've had 191 confirmed cases of Swine Flu, more than in any other country other than the US, Mexico and Canada.
Kramer said the company, which is headquartered in Osaka, laid in a supply of surgical masks and hand sanitizers a month or so ago, to try and cut down on possible illness in the company. The country has closed more than 4,400 schools, colleges and kindergartens for the week. The first case of the flu in the country was reported in Osaka.
G/O Media may get a commission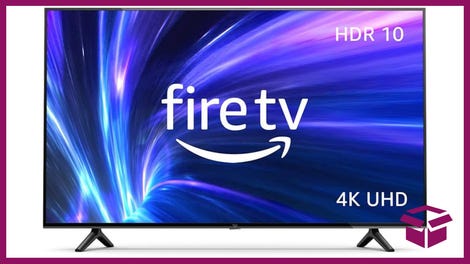 42% Off
Amazon Fire TV 50" 4K Smart TV
While Dead Rising 2 will no longer be at the show, all of Capcom's other expected video games will be there, Kramer said. The decision to not show Dead Rising 2 was driven by the fact that Capcom's Keiji Inafune and other developers based in Japan will not be making the trip.
While Canadian-based Blue Castle is developing Dead Rising 2, Inafune is the executive producer and keeps a close eye on the game's development.
"Dead Rising 2 is the only game we won't be able to showcase at E3, because it's at an early stage of development and the team is not comfortable having anyone else demo the code," Kramer said.
We are reaching out to other Japan-based developers to see if anyone else has decided to cancel their E3 showings, but we understand Capcom is the only developer taking that step.