This morning, video-maker Matt Lees put up a video criticizing another YouTuber, KSIOlajidebt. A few hours later, it was taken down—removed by YouTube due to a copyright claim by KSIOlajidebt himself. Censorship? Lees, who works for the website Videogamer.com, sure thinks so.
KSI, who has four million subscribers on YouTube, is a controversial figure in the British gaming world. His popularity grew out of his FIFA and shock comedy videos. He's been criticized for his behavior towards women in some of his videos, and last year, he was banned for life from the Eurogamer Expo following controversy around his treatment of attendees.
In the video posted this morning, Lees pointed to KSI's behavior and begged Microsoft not to hire him as a promotional figure for events like last night's Xbox One launch party in London, where he took the stage to hype up the crowd. Within two hours, Lees' video had been taken down.
G/O Media may get a commission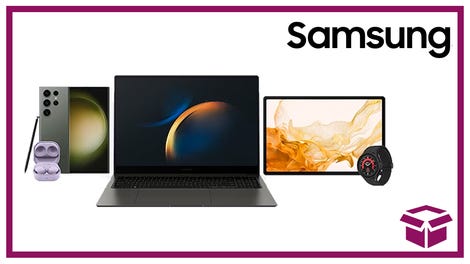 24 hour deals
Discover Samsung - Daily Deal
Lees' video uses clips from KSIOlajidebt's YouTube channel, which is presumably why the copyright claims went through. Lees has since re-uploaded a version without those clips, which you can see above.
"I'm a bit shocked he's used YouTube's copyright functions to censor the points I was trying to make, and it's definitely a worry for us going forward," Lees told me in an e-mail this afternoon.
Lees' biggest concern, he says, is that KSI's copyright claim affects their ability to monetize videos in the future. When an account moves out of YouTube's "good standing" status, YouTube can take actions to prevent that video-maker from collecting profits off their advertisements.
"If it doesn't get removed, he's effectively putting me out of work - which obviously is a bit uncool," Lees said.
Here's KSI's video from Eurogamer Expo 2012. (Warning: it's rather gross.)
I reached out to KSIOlajidebt for comment this morning, but have not yet heard back. Microsoft has since told GamesIndustry.biz that they do not plan to work with KSI in the future.