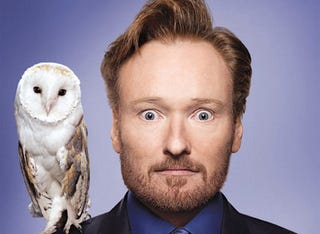 Hello, Kotaku readership. If you can pull yourself away from the midnight launch copy of Call of Duty: Black Ops or tonight's episode of Conan, will you join us for a little off-topic conversation?
Sadly, I'll have to catch up on Conan O'Brien's return to television due to my lack of desire to pay a cable bill. Are you watching it? What do you think? Can anything compare to the Polly the NBC Peacock bit that Conan used to do on NBC? I missed that little hand puppet.
If you'd like to talk about any of these things (or even video games!) this is the place to do it.