Or maybe you will. After all, it's got a cute witch mascot, and lovely Bust-a-Move style bubble-popping gameplay — it's even relatively free. What's not to like about King's latest — oh, there it is.
King's reputation took a bit of a hit earlier this year, to put it mildly. Attempting to trademark the terms "candy" and "saga" as they pertain to games didn't help. Neither did publishing a blatant copy of an existing game and then going after companies whose candy-crushing games predated their own Candy Crush Saga.
But when they weren't busy being incredibly stupid, King went about the business they've become known for — creating incredibly addictive free-to-play games that, while largely derivative of existing games — are pretty damn fun to play nonetheless.
Games like Bubble Witch Saga 2, the sequel to my first Saga game.
For reference, here's the original Bubble Witch Saga:
G/O Media may get a commission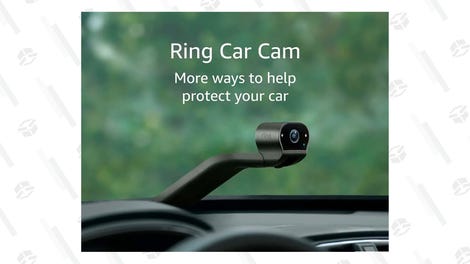 The original game, as compelling a bubble-popper as it is, is also pretty damn ugly and sluggish. As soon as the first Bubble Witch Saga started making a splash, Zynga swooped in with Bubble Safari, a smoother, more polished game that was essentially the same damn thing, only with monkeys. You know you're on to something when Zynga copies you.
Or at least that was the case back then, when Zynga was at the top of the free-to-play Facebook game heap, and King was King.com, a plucky up-and-comer. Bubble Witch Saga gave rise to a renaissance in bubble-popping, color-matching puzzle games similar to Bust-a-Move (aka Puzzle Bobble), and as a huge fan of the formula, I am eternally grateful.
So what does Bubble Witch 2 bring to the tablet? It's faster and smoother. It certainly has a lot more character and style. My wife is already considering putting together an outfit to emulate the new witch character, so that's a definite plus. The visuals are sharper, the sound is more impactful — it's not evolutionary, but it's certainly several steps above the first game.
The game runs into the same snags as Candy Crush Saga or any other free-to-play Saga-style game. The first 40 levels are free, the next batch unlocked by either bugging three friends or paying for $.99 worth of in-game currency. Levels are randomly populated with colored bubbles, so there'll be levels that are next to impossible without restarting, losing one of five timer-generated lives in the process. Plus it's still eary days for the game, and while regular updates are a given for any King title, this one's still fresh and a bit sparse.
If someone doesn't want to patronize King, I completely understand — they've made several boneheaded moves over the past year. Just not enough to keep me from eagerly partaking of free Bust-a-Move style puzzle goodness.
Bubble Witch Saga 2
Genre: Bubble Popping Puzzler
Developer: King
Platform: Android, iOS
Price: Free
Get Bubble Witch Saga on Google Play — Get Bubble Witch Saga 2 on iOS — Play Bubble Witch Saga 2 on Facebook