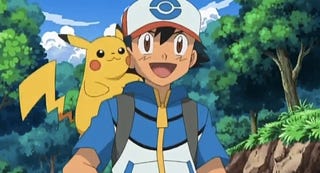 There have been new Pokemon movies every summer since 1998. And in 2011, there will be a new Pokemon movie.
The anime will be out next summer and tied into Pokemon: Best Wish!, the current Pokemon anime running on Japanese television. The embedded link below has some footage of the upcoming flick.
Last year's Pokemon movie, Pocket Monsters Diamond & Pearl the Movie: Phantom Ruler: Zoroark, was a hit, claiming the second spot at the Japanese box office.
Pokemon Movie [Official Site]