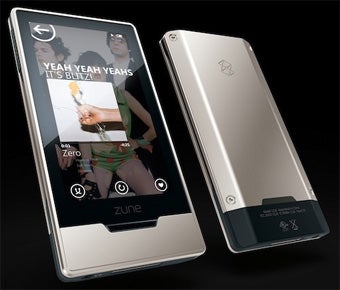 To coincide with the retail launch of the shiny new Zune HD, Microsoft has released extensions for XNA Game Studio 3.1 to aid indie developers in creating games for the mobile media player.
It won't be long now before the Zune HD is swamped with indie game titles, thanks to these new extensions freely available for XNA Game Studio 3.1. The new extensions add the ability to target and develop for the Zune HD, support for the device's touch screen controls, and accelerometer support. The post suggests that aside from adjusting controls, porting over games should be relatively easy.
So the developers have the tools to create the games, but there's still no word on a distribution channel in which they can peddle their wares. It can't be long in coming, however, making me wonder if I should add the shiny music player to my growing collection of shiny music players.
XNA Game Studio 3.1 Zune Extensions [XNA Creators Club Forums thanks Epsicode!]