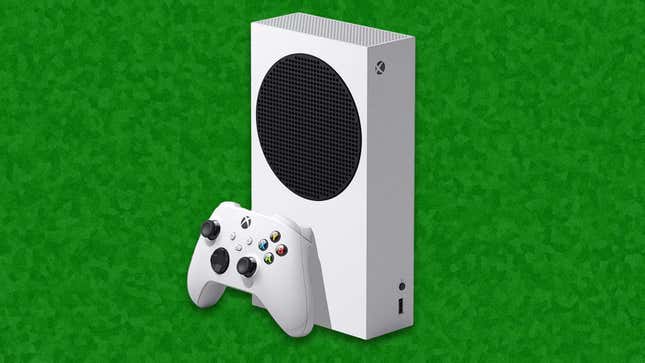 The Xbox Series S may not be the most powerful console out there, but its a perfect little machine for playing most Game Pass bangers and Xbox exclusives. And now, the Series S is available for only $150. The catch: You have to be a Verizon subscriber to take advantage of this limited-time deal.
Thank You, PS Plus, For Making My Backlog Even Bigger
While the Xbox Series X is by far the bigger, more powerful next-gen Xbox on the block, the Series S ain't a slouch either. I bought one last year so my wife and I could finally play Wonderlands together without lag and annoying bugs. But it's since gone on to become a very wonderful addition to our living room setup. Sometimes, you just want to chill on a comfy couch away from your work PC. And it's nice having a tiny console out in the living room, loaded up with Fortnite, Diablo, and a handful of smaller Game Pass games. And for $150, it's worth grabbing to shove into your den or bedroom, or even your bathroom. Sure, why not?
To buy an Xbox Series S for half-off, you'll need to login to your Verizon account and head over to the company's store. Once there, you should be given an offer to buy the Xbox for $150. Then add the Xbox to your cart and apply it to the cart. (Make sure the Xbox is in there.) Apparently, this might not work for Fios-only members, but ain't no harm in trying.
G/O Media may get a commission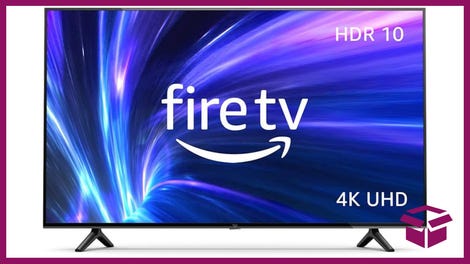 42% Off
Amazon Fire TV 50" 4K Smart TV
Personally, even though I already own an Xbox Series X and S, I'm still tempted to use my Verizon account to snag up another cheap Xbox. Maybe I can fit a TV into the kitchen…?
If you do buy a new, cheap Xbox Series S, you can check out our list of the best Xbox Game Pass games to help you start planning on what you'll download and play first. We also have a list of the best Game Pass games you can (probably) beat in a single weekend. And if you want to get scared and play something spooky, yup, we got a list of the best horror games on Game Pass, too. Or you can just skip all of that and play Hi-Fi Rush, which is already one of our favorite games of 2023.