Xbox Live Gold subscribers might want to renew before November 1, when the price of a yearly subscription to the service jumps $10 in North America.
According to a post on Major Nelson's blog, after eight years' of Xbox Live at the $50 a year price point, the service is finally seeing a price hike. Starting on November 1, a year Gold subscription to Xbox Live will run $59.99, versus the current price of $49.99. One month subscriptions will jump from $7.99 to $9.99, while three month subs will rise from $19.99 to $24.99.
Other regions will be seeing increases as well. In the UK the price of one month will jump from 4.99 GPB to 5.99 GPB. The price of a month in Canada rises a dollar to $9.99. Finally, a year subscription in Mexico rises from 499 to 599 pesos.
Microsoft is running a special deal right now for North American U.S. customers, allowing them to lock in a year at $39.99, $20 less than the new rate. For details, visit the deal website.
Jesse Divnich with industry analyst EEDAR sent out a statement accompanying the news, insuring consumers that $60 is still "an incredible value."
G/O Media may get a commission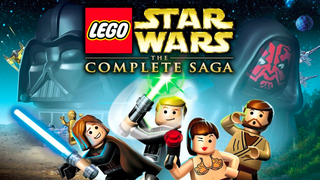 $10 or more
Humble Bundle - Starlight Bundle
"When originally launched in 2002, a Gold subscription cost the same as an AAA video game, $49.99. When taking into account for inflation ($50 in 2002 is roughly $60 in 2010) and the additional services available to Gold subscribers in 2010, such as ESPN, Facebook, Twitter, Netflix, Last.fm and Video Kinect, a $10 price increase still represents an incredible value to consumers"
Whether or not $60 a year is an incredible value is ultimately up to consumers. What say you, consumers?
Price change for Xbox LIVE Gold subscription [Major Nelson]