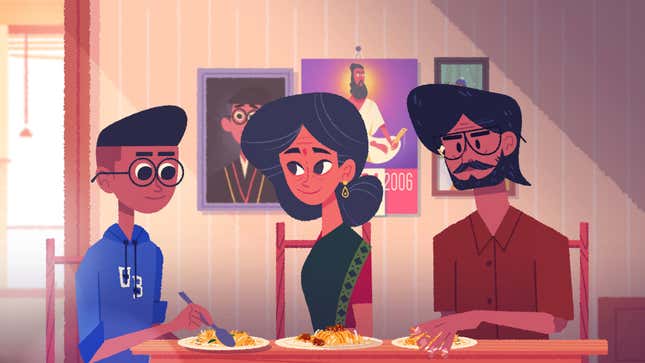 Xbox just announced a bunch of picturesque action, adventure, and puzzle games coming to its subscription service Game Pass, including a couple of day-one releases that are likely stun you with their charming art styles and captivating stories for hours on end, or until Microsoft announces the next wave of Xbox Game Pass games.
Thank You, PS Plus, For Making My Backlog Even Bigger
Those day-one Game Pass releases include Techtonica, a sci-fi first-person sub-aquatic mining game where you explore the depths of a strange planet for resources to build an underwater base of operations. The factory automation game also has an online co-op mode where you and three friends can construct giant factories and unearth the mysteries buried in the abyss of the alien planet. If Techtonica sounds like a game you'd enjoy pouring hours of your time into, you're in luck because it's out now on Game Pass.
Read More: Xbox Live Gold Ending After 18 Years As Microsoft Launches Game Pass Core

Buy Game Pass: Microsoft
Venba Is A Gorgeous Tale About Authentic Indian Cooking, Family, And Feels
Venba Is A Gorgeous Tale About Authentic Indian Cooking, Family, And Feels
Xbox Game Pass additions for July 2023
Here's everything coming to Game Pass at the end of July:

Toem—A hand-drawn adventure game where you "chat with quirky characters, solve their problems by snapping neat photos, and make your way through a relaxing landscape" comes to cloud, console, and PC on July 18.
The Cave—"An adventure game from Monkey Island and Maniac Mansion creator Ron Gilbert, and Double Fine Productions, the award-winning studio behind Psychonauts and Brütal Legend. Assemble your team of three from seven unlikely adventurers, each with their own unique personalities, and then descend into the mysterious depths," on cloud and console on July 18.
Maquette—An MC-Escher-inspired puzzle game "where every building, plant, and object are simultaneously tiny and staggeringly huge;" play it on console and PC on July 19.
Figment 2: Creed Valley—An action-adventure game set inside someone's brain where you play as "The Mind's courage" as you solve puzzles, engage in musical boss battles, and traverse the nightmares laded within someone's brain will arrive to cloud, console, and PC on July 20.
The Wandering Village—A city-building sim set on the back of a giant kaiju that you "form a symbiotic relationship with" as you build a town on its rocky backside as it wanders a post-apocalyptic world comes to cloud, console, and PC on July 20.
Serious Sam: Siberian Mayhem—This first-person shooter will be available on cloud, PC, and Xbox Series X/S on July 25.
Venba—A cooking game about an Indian mom who restores lost recipes from her family after immigrating to Canada in the 1980s comes to console and PC on July 31.
Celeste—A pixel-art platformer where you play as a young woman named Madeline as she discovers more about herself as she climbs to the top of a mountain will arrive on cloud, console, and PC on August 31.
What's leaving Game Pass On July 31
Dreamscaper 
Expeditions: Rome 
Marvel's Avengers 
The Ascent 
Two Point Campus