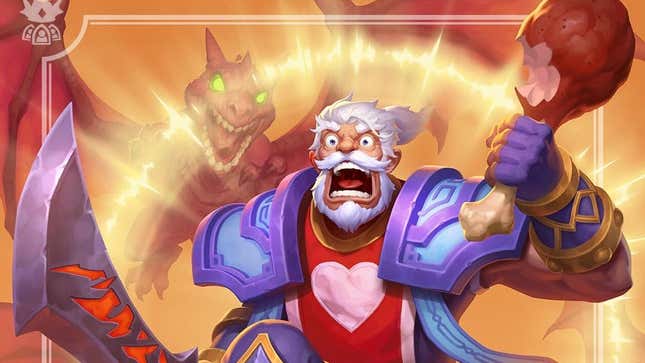 Since Tuesday, Rep. Kevin McCarthy (R-Calif.) has lost six rounds of voting to become the next Speaker of the House in Congress. These humiliating defeats have left the legislative branch of the U.S. Government in limbo and even led one bored congressman to go full Leeroy Jenkins on the House floor as the worst parts of the Republican party eat it alive.

The 3 Best And 3 Worst Korok Challenges In Tears Of The Kingdom
In case you haven't been following along, a better-than-expected showing by Democrats in last November's midterm elections left Republicans with a slim majority in the House of Representatives. While McCarthy had been maneuvering for the role of Speaker as the former Minority Leader, he hasn't actually managed to win the support of Trump barnacles like Rep. Matt Gaetz (R-Fla.) and Lauren Boebert (R-Colo.). That's left him more than a dozen votes short of the number needed to make him third in line to the presidency, but it hasn't deterred him from showing his ass in vote after vote after vote.
During one of those rounds just after noon today, Rep. Jared Huffman (D-Calif.) decided to have a little fun while casting his vote, shouting out the name of Rep. Hakeem Jeffries (D-NY) in the style of Leeroy Jenkins, the infamous World of Warcraft meme.
Huffman, 58 years old, confirmed as much in a tweet later on. "Yup, I said what I said," he wrote, clearly very pleased with himself. "If Republicans are going to make us sit through this repeated self-flagellation, we might as well make it memorable."
For anyone unfamiliar with Leeroy Jenkins, which probably includes most of Gen Z at this point, it was one of the earliest viral memes on the internet. A group of WoW players try to carefully plan and coordinate a boss fight, but Leeroy goes out of pocket and gets the whole crew massacred. Passed around for years as an epic fail, it was actually staged by players Ben "Anfrony" Vinson and Ben Schulz, eventually becoming immortalized by reference in the game itself. The meme has now made it into the official congressional record thanks to C-SPAN.
At this rate, it doesn't seem likely Republicans will manage to agree on a new leader tomorrow either. Plenty of time for someone to sing the entire Neon Genesis Evangelion opening credits song.